As you may know, the new season of Fortnite highlights Spider-Man, with a neighborhood evoking the universe of the Weaver, a skin and challenges. At the same time, players can turn to the Gears of War license, with the presence of skins dedicated to Marcus and Kate.
In the near future, another particularly powerful character may emerge. Indeed, During the last episode of the XboxEra podcast, Nick and Jeff Grubb indicated that Epic Games and Microsoft were close to entering into a licensing agreement to integrate various characters belonging to the Xbox brand. Details of the deal were not disclosed, but information available to insiders suggests players need to expect to see Doom's Doom Slayer land in Fortnite. Recall that Doom is developed by Id Software, a studio owned by Bethesda, and therefore Microsoft since the acquisition of Zenimax.
The two men also recalled that the Master Chief had already created a bridge between Fortnite and Microsoft, and that the arrival of new characters would not be surprising. For the moment, it is difficult to know when this collaboration could land in the game. Our colleagues from DualShockers recall that rumors surrounding Naruto's arrival lasted almost 6 months before Epic Games officialized the whole thing. Thus, it is necessary take this information with a grain of salt and be patient, even though both insiders are known for their reliability. They were already wrong, but most of the information disclosed has been proven correct in the past.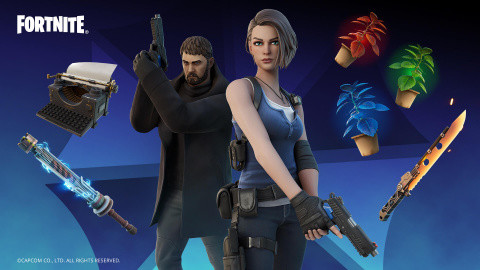 Fortnite is recently moved to Chapter 3, after a global event that saw the world turn around, revealing a new card in the open. Through these events, these collaborations, and proven game systems, the title manages to stay in the news and retain a large audience. Moreover, this is also reflected in the recent ranking of the most viewed categories and games on Twitch in 2023. Fortnite occupies 4th place with a billion hours vieweds, which puts it behind the Just Chatting, GTA V, and League of Legends, but before
Valorant, Minecraft and Call of Duty: Warzone.
---