The first thing you will probably want to know is what a Klombo is. Well, this is one of the dinosaurs that Epic Games teased us at the start of the season. With the melting of the ice, it was released and it is now available in your games.
This Komblo is a beast that is necessarily impressive, but basic, it is not aggressive. Indeed, he is a passive NPC unless you start shooting him. There he will attack you while charging, by crushing the ground around him or even by throwing balls of acid at you.
But if you don't attack him or after a few seconds if you've made him angry, you can very well approach him. You can even climb on his head and find a kind of trampoline that allows you to get back on your feet.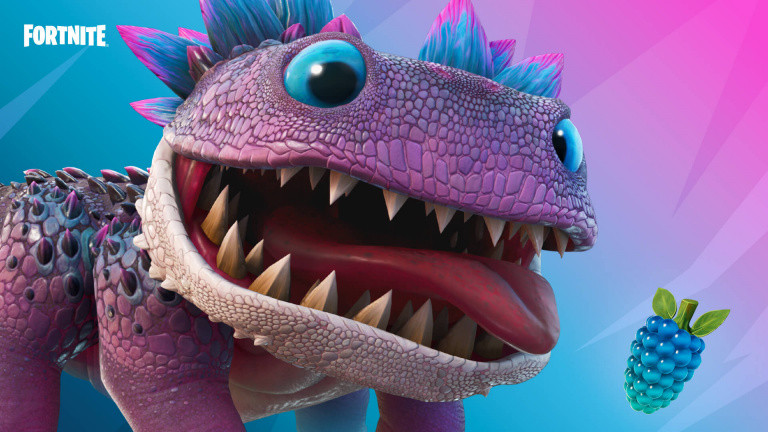 With the Klombo appeared the Klombaies which have a double use. The first is to be a healing item that you can use. Indeed, for each Klombaie eaten, you will gain HP or shield if your HP is at maximum.
But as their name suggests, these Klombaies, you will also be able to feed them to the Klombo and this has several uses. First, if you piss him off by mistake, give him berries will have the effect of calming him down immediately.
Then, each time you go to give berries to the Klombo, you will have a chance that this one ejects a weapon or an object by the pore which is on the top of its head. It is therefore a good way to quickly have quality weapons available.
Summary of our complete guide to Fortnite Battle Royale – Chapter 3, Season 1