While all eyes are on God of War Ragnarok slated for release this year, some die-hard fans like to peek behind their shoulders with a definitely nostalgic vision: in March 2010, Santa Monica released God of War III and slapped all PS3 players with an epic, enjoyable and frankly magnificent adventure. Even today, the title is based on muscular abilities that age rather well: as much to say that the following video should appeal to aficionados of the franchise.
We owe the feat of the day to AD Massicuro, who delivered a mod for God of War III quite simply amazing: the game then becomes playable in 8K (with a stretched resolution) and is supported by the ray traycing, refining the shadows and enhancing the lighting effects, for a more than effective rendering. The video is available below and can be viewed in a lower definition if by any chance you don't have an 8K screen yet.
Obviously, this highly doctored version of the original game is not accessible to ordinary people. First of all, you have to know that this is a version of God of War III running on a large configuration PC, and via the RPCS3 emulation software. The latter is still unstable on many points despite real progress in recent times in terms of optimization.
In addition, the mod can only be applied by opting for a precise ReShade preset, designed and published by a developer. This one admits for example that to achieve the result of the video, he had to equip himself with an Nvidia GeForce RTX 3090 graphics card, or a component that is not found on every street corner (and far from being given, what is more).
Know in any case that the next installment of the saga, of War Ragnarok, is expected on PS5 like PS4 and he, too, should not be too thin when it comes to technical implementation. Its release is scheduled for 2023, maybe even in September according to the latest information …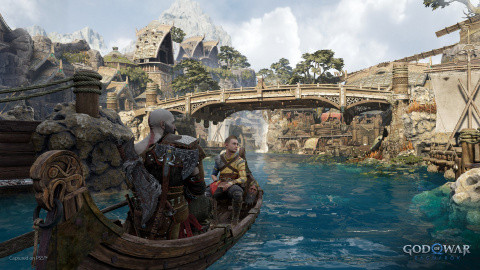 ---