Compared to most of the games in this selection, this is a whole different register that we are talking about, which in the end could be quite far from the investigation game, but all the same, difficult to ignore Disco Elysium in these columns . ZA / UM's almost revolutionary RPG effectively plunges you into the shoes of a totally alcoholic ex-cop, whose memory was lost in the last bottle of alcohol taken down. The search for your identity will however only be a starting point, since a corpse is hanged in the backyard of the hotel in which you wake up. It's up to you to understand the circumstances of this death through the mists of alcohol. Without facing screens asking you to make inferences, Disco Elysium takes you through the investigation in an extremely subtle and natural way. Without asking you for any greater skill than a taste for reading, Disco Elysium can speak to fans of RPGs, as well as those of adventure or investigation games.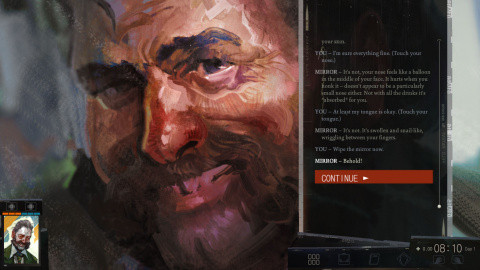 ---
If you didn't know yet, a handful of games have been adapted from the famous Disc World saga by the late Terry Pratchett, and one investigative game is directly inspired by it. This game responds to the name of Disworld Noir, and offers you to play as Lewtton, a private detective who ticks all the boxes of the archetype of his profession. shabby raincoat, messy desk, no money, alcohol, tobacco. You will have to investigate Ankh Morporkh, the largest city on the disc world, and will be faced with murders and other conspiracies in a fantasy world populated by squeaky characters. You will be able to conduct the survey, record conversation topics in your notebook and check if your leads are good to follow or not. Borrowing largely from the most famous black films, Discworld Noir is an original creation, understand that it does not come directly from the novels of Pratchett, but has perfectly captured the essence of the author in a still captivating investigation today. .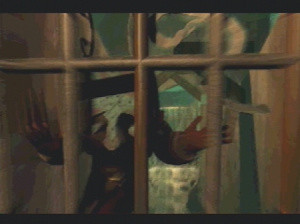 ---
As is often the case when developers tackle the investigative game, the format adopted is out of the ordinary. Her Story falls into this category of unclassifiable games. If we could define it as a kind of interactive adventure in FMV, which features a real actress, Viva Seifert, Her Story goes further than that, however. Its principle is simple: you are in charge of an investigation to lift the veil on a murder and will have to use the tools at your disposal to achieve your ends. Your main asset: the CornerStone engine, which allows you to consult pieces of interview with a suspect by basing your searches on key words. So, little by little, by dint of listening and taking notes, the pieces of the puzzle will end up coming together naturally, as long as you know where and what to look for. While it is better that we leave it there so as not to break the surprise or reveal too much to you, we can only recommend that you try this experience, which unfortunately, and even today, is only available to you. in the original version with English subtitles only.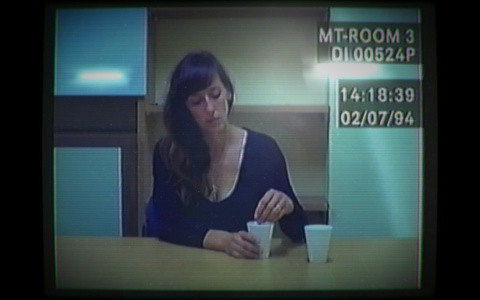 ---
To some extent, LA Noire has been a misunderstood game. Signed Rockstar and located in an open world which serves only as a backdrop and which does not offer any additional activities, many have misunderstood the narrative orientation of the title released 10 years ago already, which is therefore nothing of a GTA Like. You play as Cole Phelps, who, upon his return from the war, chose to continue serving his country by becoming an investigator.. During your various investigations, which will lead you to different police services, you will have to question suspects, collect clues and finally try to assemble all the elements of the table that will allow you to see that what seemed to be isolated crimes could well to be part of a bigger whole. Quite revolutionary at the time for the quality of facial expressions, LA Noire has today shown a slight aging, which however does not detract from the rest of its great qualities.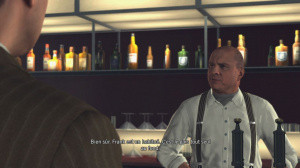 ---
It is never easy to find a "real" investigative game. Often, it is difficult to mix game design constraints and freedom of deduction, because it is naturally impossible for the developers to anticipate all the logical reasoning that the multitude of players could make. However, by reinventing the investigation game, Obra Dinn managed to make the player feel like a little genius of deduction.. Equipped with a simple notebook and a pocket watch, which has the particularity of bringing you back to life for a frozen moment of a past scene, you will have to reconstruct the disastrous fate of the crew of a ship. By showing observation and especially a lot of deduction, you will have to determine the cause of the death of the hundreds of sailors of the ship to understand its destiny. Absolutely essential, if you are not afraid of (a lot) fiddling with your brain.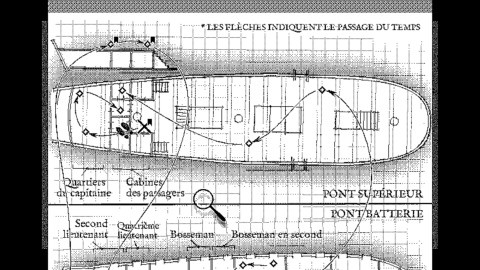 ---
We could have told you about the entire Sherlock saga to discuss the best detective games, but we have chosen to keep only one. The video game adaptations of the most famous of the detectives have regularly been very well made, but Crimes & Punishment marked a rather decisive turning point in the saga. Getting closer and closer to the real investigation game than to the puzzle and puzzle game, Crimes and Punishment enjoys a very successful atmosphere, and especially of increasingly difficult investigations., which will put your deductive skills to the test. Knowing that it is possible to convict innocent people, the pressure is all the greater and this episode of Sherlock is perhaps one of the best of the saga. Note that Chapter One, a new iteration of the detective's adventures, is freshly released and takes over the base of the saga while propelling it into a fairly neat open world.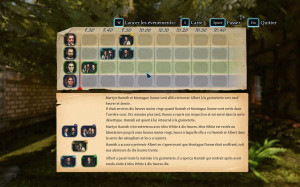 We bring you a double leap into the past with The Last Express. First of all, this cult game and yet too quickly forgotten was released in 1997. In addition, the game places you at the heart of the Orient Express at the beginning of the 20th century. If we are willing to recognize that the game is closer to point'n click than to pure investigation game, it should be noted that the police dimension is certainly not behind here. Indeed, you play as Robert Cath, an American wanted by the police and who has just boarded the famous train to find a friend there. Unfortunately, you will find that the latter was murdered on board. You take his place and try to understand the circumstances of his death. You will therefore be able to question the passengers of the train and above all observe that a perfume of mystery lurks over the people on board, each individual seeming to be playing a double game. But the greatest strength of The Last Express is that it takes place in "real time", meaning that all passengers go about their business regardless of your own schedule.. You should therefore not hesitate to snoop around at certain times of the day or night to pick up a compromising conversation or other clues useful for the investigation. With no quest log or objective marker missing, The Last Express will rely heavily on your logic to guide you through this terrifyingly memorable adventure.
---
If, before its release, The Vanishing of Ethan Carter had intrigued as much for the photorealism of its environments as for the astonishment aroused by former Painkiller developers making a game without any confrontation, the title ended up making an impression with the investigation that he proposes to you to carry out. You play as Paul Prospero, a detective specializing in the occult who, after receiving a letter from Ethan Carter, goes to Red Creek Valley. Once there, he discovers a whole series of bloody murders as well as the disappearance of the young man who called upon his services. Yes Ethan Carter certainly has a great "walking simulator" dimension, he is however not stingy in puzzles, but is much more so in indications.. It will therefore be necessary to observe and let yourself be carried away by the atmosphere to discover what disastrous events occurred in this superb and apparently peaceful valley.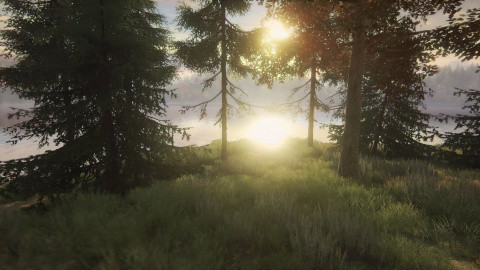 ---