As in the first opus, the real main character is Desmond Miles, who lives in our time, and who dive into the memories of his ancestors thanks to a specific device, the Animus, in order to destroy Abstergo's plans and save the world. At the controls of Ezio, the player meets many historical figures such as Machiavelli, Leonardo da Vinci, Rodrigo Borgia or Laurent de Medici, and once again discovers the brotherhood of the Assassins.
Unlike the first game, the adventures of Ezio do not end with the credits of Assassin's Creed II, but continue through two suites, Assassin's Creed: Brotherhood and Assassin's Creed: Revelations, which took players in Rome then in Constantinople. For many players, this is the best story arc of the entire license, and Ezio's character remains as popular as he is recognizable.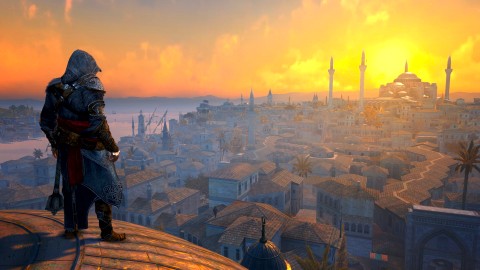 Ubisoft has understood this well and, in 2016, the publisher publishes Assassin's Creed: The Ezio Collection on PC, PS4 and Xbox One. The opportunity to discover or rediscover the trilogy, except for Switch players. The console was only released a few months later, but no port of this compilation had been made afterwards. However, in 2019, Ubisoft released on Nintendo's console The Rebel Collection, which included Assassin's Creed IV: Black Flag and Assassin's Creed Rogue, hopefully.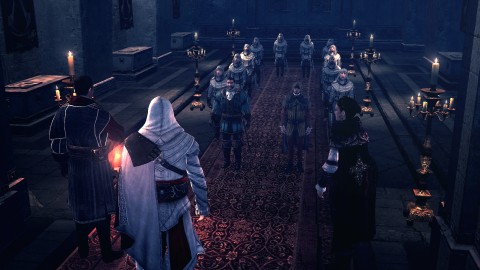 A state of affairs that will soon be a thing of the past, since Ubisoft announces the arrival of the compilation on the Nintendo hybrid console. It will be available from February 17, at the price of € 49.99. By purchasing the title, players will be able to find the three solo campaigns, all extensions released, as well as the two short films Lineage and Embers, which explore Ezio's story a little more. However, if you buy the physical version of the game, you will only find Assassin's Creed II on the cartridge, the other 35 GB of content being to download from the eShop.