As part of the Free Play Days Xbox deal, the first-person multiplayer shooter Battlefield 2042 is free this weekend. It is thus possible to attempt the adventure free of charge and survey the universe of a game anchored in a dystopian future, in which two nations clash: the United States and Russia. Three game modes are available: All-Out Warfare (128 players on PS5 / Xbox Series, 64 on PS4 / Xbox One), Hazard Zone and Portal Mode.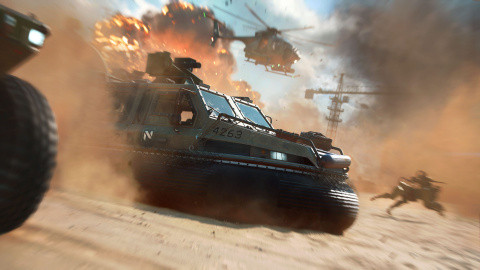 This isn't the first time Battlefield 2042 has been able to be experienced for free since its release last November. In December 2023, it was PC players who were able to browse the title for several days, the time to get an idea of ​​what the latest license can offer. This time, it is the owners of an Xbox Gold or Xbox Game Pass Ultimate membership who can jump into the battle.
Battlefield 2042 is available for free until Monday, January 10, 9 p.m. ET. If the test is convincing, discounts are currently granted on the various digital editions of the game. In parallel, two other titles are likely to interest those who would like to form a concrete opinion before proceeding to the cash. In fact, the open-world investigation game The Sinking City and the tactical role-playing game Star Renegades are offered free of charge under the same conditions. These three titles, very different from each other, are perfect for this winter weekend not very conducive to outdoor activities.