Last week, Konami provoked strong reactions among players unveiling the Konami Memorial NFT, a collection of 14 works NFT, whose sale was scheduled for January 12 at 11 p.m. on the Open Sea platform. Jumbled up, Konami offered images, artwork, music or even short videos, all from the Castlevania license.
The choice of this license was no coincidence, since we are celebrating this year 35 years of the series which, along with Metroid, gave rise to the Metroidvania subgenre. This announcement obviously displeased a large part of the public, who put in parallel the catastrophic launch of eFootball 2023, and the lack of outings related to the editor (Silent Hill, Metal Gear Solid). That didn't stop Konami from proceeding with the auction, and the first figures have been revealed.
Before moving on to the total amount, we learn that all 14 works offered on the Castlevania universe have been sold. The last left at 9 a.m. this Saturday, allowing the sale to close. On average, Konami Memorial NFT Collection NFTs were sold for $12,000, but prices vary by product.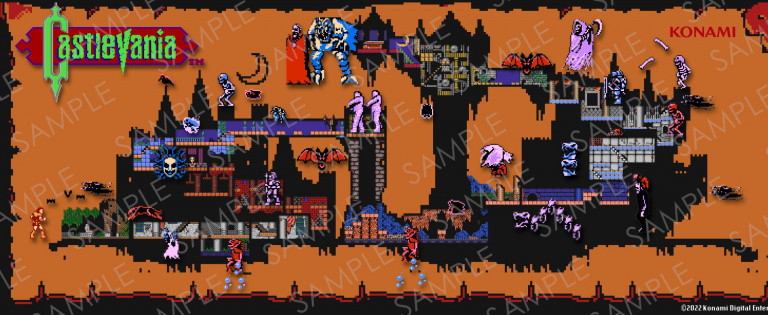 The most expensive, depicting a map of Count Dracula's castle, was purchased for $26,538.96, while a three-minute video won with a bid of $17,518. In total, the sale raised over $162,000, which represents a real success for a first attempt.
However, it should be noted that OpenSea takes a 2.5% commission on sales, meaning Konami pocketed just over $157,000. In connection with this sale, Konami has indicated that the nicknames or the names of the buyers will be displayed on the dedicated site for the next 10 months. We can therefore imagine that Konami will reiterate soon, with a new collection of NFTs. For the moment, the publisher has not announced anything.
---