On PC, Cyberpunk 2077 was playable and very good, as long as we stay on the marked road by the developers, but suffered from many glaring bugs and imbalances. On consoles, things were much more complicated. Both the PS4 Pro and Xbox One X versions were playable, but barely, while the PS4 and Xbox One versions were nearly unplayable. A situation that led Sony to temporarily remove the game from the PS Store, and CD Projekt to offer refunds.
Once this launch was over, the teams got to work to repair the title, by deploying numerous and imposing patches, which brought Cyberpunk 2077 back to the top of the sales charts at the end of the year, and to get many more positive reviews. This also resulted in the title's presence at the Game Awards, where it did not win any awards, but also at the Steam Awards, whose winners were recently unveiled.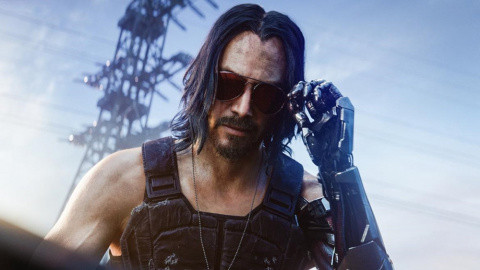 Last week, we told you that Cyberpunk 2077 was in the running to receive the game of the year award, but also that of "exceptional game, rich in stories". As you can imagine, if we're talking about it again today, it's because CD Projekt Red's latest production won one of two categories. In a tweet posted yesterday, the studio announces that Cyberpunk 2077 has won the prize for "exceptional game, rich in stories" !
We couldn't have asked for a better start to 2023. Thank you for voting for Cyberpunk 2077, winner of the Outstanding Game, Rich in Stories category!
The rest of the program for Cyberpunk 2077 is the publication of the next-gen patch, which is scheduled for release by spring, then that of the first expansion. The latter does not have a specific release date, but more and more developers are leaving the core team to help the one developing this additional content. Officially, nothing is yet known about the next big update, which will introduce this next-gen version. However, there have been some unconfirmed leaks in recent days.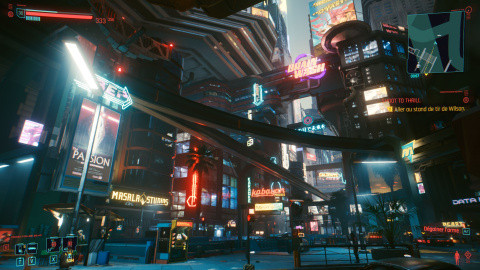 The new version could thus be named Cyberpunk 2077: Samurai Edition, and be presented in February. His arrival would allow rebalance the loot system, add a New Game + mode, review the AI ​​and user interface, but also several customization options. The expansion, meanwhile, would take place in Pacifica, and would introduce a minigame in the Gwent vein of The Witcher 3: Wild Hunt. For more details on these leaks, we refer you to our dedicated news.
---