So you will understand, PC players can claim Salt and Sanctuary for free on the Epic Games Store from now until Thursday, December 30 at 4:59 p.m. Released in 2016, the game from Ska Studios is recognized as one of the best Souls-like, despite its rather peculiar 2D graphic style. It stages a world of dark fantasy and embeds more than 600 weapons, items, pieces of armor and abilities that allow you to develop your character. Note also that it is not only playable solo since it offers a local co-op mode.
Seeing it free on the Epic Games store is not surprising since the firm has offered itself the PC exclusivity of its sequel, Salt and Sacrifice, which will land in 2023 (also on PS5 and PS4). So a good way to prepare for its release. In this sequel, we will play a marked Inquisitor declined in eight starting classes. Co-op mode will be back, locally but also online now.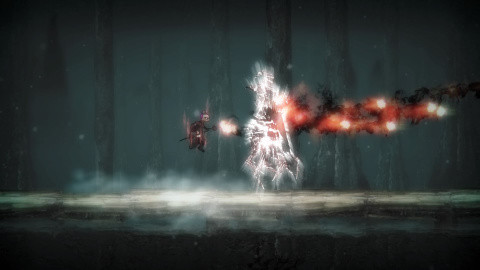 Tomorrow at 5 p.m., Salt and Sanctuary will give way to another game that will be temporarily offered, not for a day but for a whole week. The image left as a clue on the Epic Games Store reveals what appears to be Lara Croft's ice ax. And according to a rumor, it won't be a single game in the Tomb Raider saga that should be offered for free, but the entire latest trilogy, or the 2013 reboot, Rise of the Tomb Raider and Shadow of the Tomb Raider. We will get to the bottom of it in less than 24 hours.