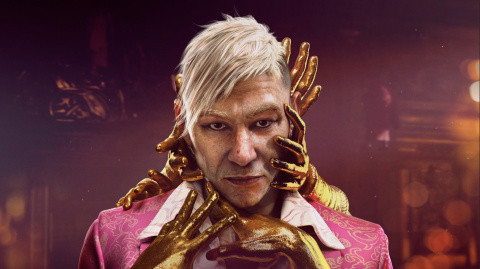 A surprise announcement at the start of the year, Far Cry 6's second DLC was released today, barely five days after its announcement. Entitled Pagan: Control, it follows in the footsteps of the first additional content by making players embody another great villain of the license: after Vaas (Far Cry 3), it is the turn of Pagan Min of Far Cry 4 to take up arms . Players will travel through the tortured mind of Hong Kong-born drug trafficker, and will be able to know the past of the character who saw his daughter and his wife murdered while understanding why he was isolated for ten years in his palace.
If Pagan: Control follows in the footsteps of the Insanity DLC in terms of characters to play, it also uses the same pattern as its predecessor since it integrates action and storytelling. And all that in sauce roguelite : the difficulty is such that the player will necessarily have to cross the grim reaper on his way, not without disadvantage. He will then lose all his equipment, but will keep some elements in order to strengthen his character to go even further in his next attempts. It is worth noting that through the system of Buddy pass, this campaign around Pagan Min can be done in co-op without the second player having the DLC.
Released on January 11, the Pagan: Control DLC is included in the content of the Season Pass from Far Cry 6. Available for $ 39.99 on PC, PS4, PS5, Xbox Series, and Xbox One, it also includes the Vaas-centric Madness DLC as well as Far Cry 3: Blood Dragon. In March, it will be around Joseph Seed: he is the main antagonist of Far Cry 5, and will be at the heart of the third DLC entitled Fall.