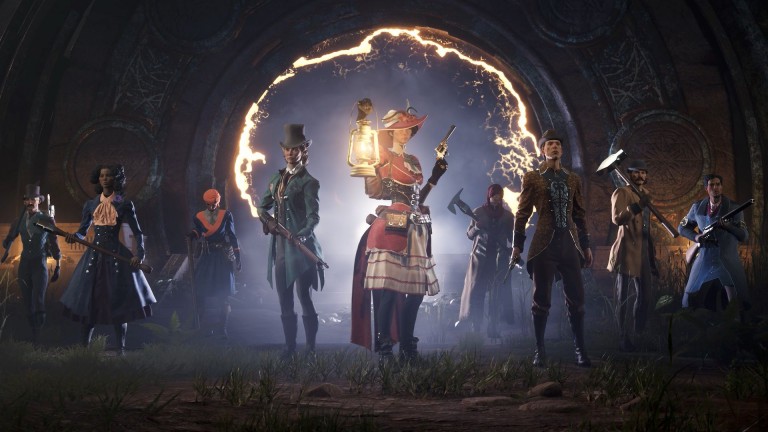 Inflexion Games is an Edmonton based studio in Canada, and formed by BioWare alumni. Opened by Unlikely – which provides them IMS, services helping developers to create multiplayer games – Inflection developed Nightingale, a co-op survival game, which runs under Unreal Engine.
If Nightingale were to create a genre, we could call it victorian survival-fantasy. Indeed, the game offers an adventure where you and your fellow players will have to survive in a Victorian atmosphere. Go on alone or in a group (up to four players) from one kingdom to another, from one environment to another through magical portals. In realms where magic, wonder, mystery and dread will mingle, you will not only have to move forward, but also become sedentary. Indeed, the game will allow you to install your colonies in the different kingdoms traveled, in order to exploit its resources and make a living from the land. But life is far from peaceful in your colonies, the worlds are so frightening, because they are populated by nightmarish creatures.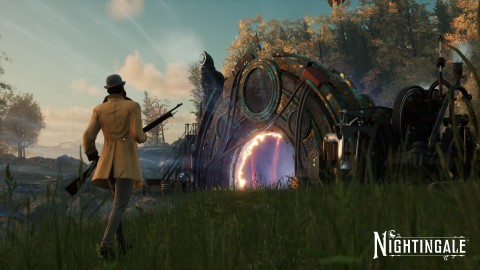 You are blocked beyond our world, cut off by the sudden collapse of the arcane portal network. This catastrophic event left you – and countless others – struggling to survive in a maze of mysterious and perilous realms.

Prepare for a journey of adventure, danger and discovery – as you seek a way to return to humanity's last haven, Nightingale.

Immerse yourself in a fantastic new universe of Victorian gas lamp, where you will build estates and farms, you regroup with other survivors and fight nightmarish creatures while looking for a way home.
To survive you will have need tools and equipment. These will be manufacture thanks to your colonies, the resources you collect and the resources you cultivate. You and your comrades can help each other in this shared world, where each will have qualities, strengths and complementary skills in order to meet all the challenges that the kingdoms of the game will throw at you. Together you will fight terrifying creatures, monsters and magical enemies, in order to return to Nightingale.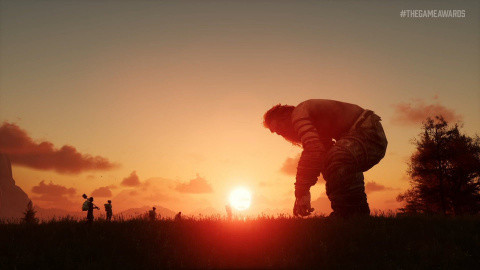 Formed in 2018 by BioWare alumni, Inflexion Games studio now has more than 100 employees. As reminds us VGC, some of the executives have worked on reputable franchises like Star Wars: Knights of the Old Republic, Dragon Age, and Mass Effect. Aaryn Flynn, who was originally a programmer on Neverwinter Nights and then worked on games such as Baldur's Gate II, Star Wars: KOTOR, Jade Empire, Mass Effect, Dragon Age: Origins or Mass Effect 2, and currently leads the Inflexion studio. The former general manager of BioWare, after seventeen years of good and loyal service had left BioWare in 2017 and joined Improbable and the studio Inflexion Games thereafter. He is proud to present Nightingale after three years of work from the studio:
Our team at Inflexion Games worked diligently to create this exciting universe of magic, mystery and wonder, and we're excited to finally reveal it to the world.

We are also privileged to have such amazing partners supporting the studio, and to be proudly supported by Tencent, as well as collaborating with the Improbable teams around the world, as we operate its IMS tools.

From the start, we knew we wanted to create a framework of complex fantasy, also rich and full of history and life, than anything we've worked on in the past. The kingdoms of Nightingale are vast and have many secrets to reveal, and we can't wait for players to start discovering them.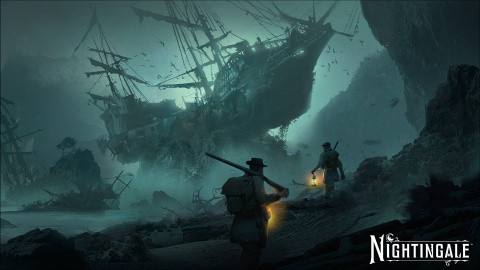 Nightingale is due out during the year 2023, only on PC. We know that early access phases will take place during the year before, since registrations are already open at this address.