The header video is the trailer for Call of Duty: Modern Warfare 3, released on April 17, 2012.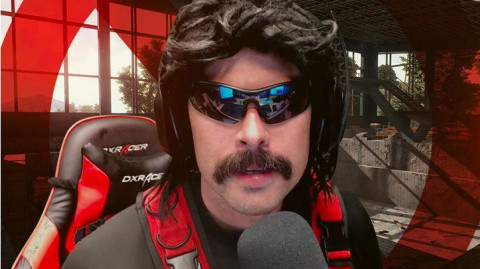 Guy Beahm, better known as Dr. Disrespect, yesterday launched the creation of his studio. If it was common knowledge that the streamer planned to produce games his own way, it was via a press release that Guy Beahm baptized Midnight Society. And it's on Twitter that we can find the link to the new website of his studio:
The home page of the website allows us to learn more about Dr Disrespect's future studio. If he himself is a veteran of the industry (Community Manager and Level Designer at Sledgehamme Games for Call of Duty), he will be accompanied by other veterans: we note the presence of Robert Bowling (Modern Warfare 3) and Quinn DelHoyo (8 years at 343 Industries).
In addition, reading the site allows you to learn more about the philosophy of Midnight Games and how it intends to produce its games. He wants "overturn the traditional model of video game development, in particular by integrating the players as soon as possible in their design:
The players are the reason for our games. Titles are often developed in isolation, with few hooks for players to improve on the final product before it's too late. Our approach is completely open and focuses on creating experiences that evolve with our players.
Midnight Society is therefore a homecoming for Dr. Disrespect, who had previously worked in the industry with Sledgehammer Games. He then became a streamer on Twitch, the platform from which he was banned without the public knowing the reason. Despite everything, he continues to stream on Youtube very regularly on FPS like Halo Infinite, Battlefield 2042 and Call of Duty: Warzone.
Source: IGN