One of the biggest successes of the PS4 will return to the front of the stage very soon. Horizon Forbidden West will actually land on February 18, 2023 and will finally take back control of the charismatic Aloy, who will explore a brand new map, described as larger than that of the original game. We can expect a new mix of action, a hint of RPG in the service of an adventure which, if we are to trust the various images already unveiled, should be rich in scenery.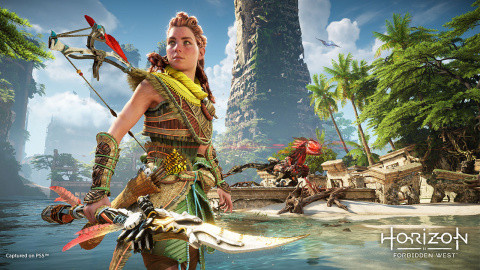 ---
You have to believe that there is never smoke without fire. Quite lively rumors suggested long before its officialization that the next episode of God of War would be under the title Ragnarok and it was the case. Scheduled for a release in the course of next year, the continuation of the adventures of Kratos and his son should take over the excellent bases of the previous episode while leading them, we hope, into a new dimension, with why not a little more consistent bestiary and epic battles.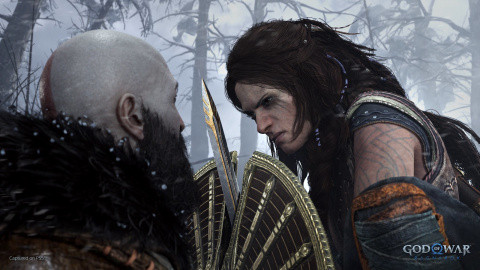 ---
Newly acquired by Netflix, Night School Studios has not shaken up its plans to develop a sequel to the very successful Oxenfree. Soberly called Oxenfree II: Lost Signal, this adventure game takes place 5 years after the events of the first episode. You play as Rikey, who finds herself in her hometown of Camena where she will lead the investigation into mysterious radio signals. We hope that this episode, its history and its atmosphere will be up to the first part.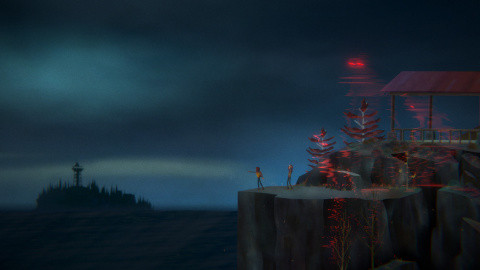 ---
Developed by Neostream Interactive, Little Devil Inside will let you immerse yourself in a world inspired by the 19th century, in which you will follow the personal lives of explorers in search of monsters and supernatural events. Components of action, survival should be integrated into the exploration mechanics of an open world in which you will have to complete various missions while trying to resist the surrounding hostility.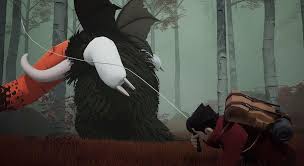 ---
It had to happen one day, and it will happen in 2023: you can finally play a cat. In Stray, you will effectively take control of a feline which, unlike many of its congeners, is not particularly lazy, since alone and separated from its family, it will have to solve an ancient mystery to escape a huge city ​​and finally find the way home. Beyond its concept which can make you smile, Stray seems to offer a very immersive and dark universe, with a neat aesthetic. You will have to use stealth, agility and also sometimes have to slightly annoy the inhabitants of the city to achieve your ends. A little curiosity to watch for next year.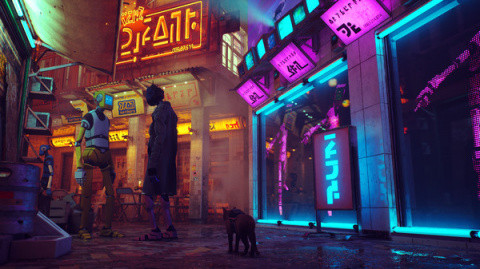 ---
If after the immense success of Peter Jackson's Lord of the Rings trilogy, we saw an upsurge in games inspired by Tolkien's essential work, things had calmed down a bit over time. This is why we welcomed without displeasure this new game dedicated to Golum, which will be released in 2023. It will be a narrative action / adventure game where you will have to play as the creature and lead it to its precious , while deciding which trait of his personality you will favor during your meetings.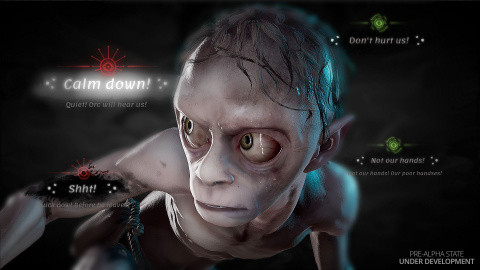 ---
Asobo and Focus marked 2019 with the release of the very successful A Plague Tale. Given the outcome of the first episode and the critical and public success it has encountered, it's hard to imagine Hug and Amicia's adventures going without a follow-up. This will be a reality in 2023 and A Plague Tale Requiem will once again plunge you into a brutal and dark universe. Our two heroes will travel south where they hope to get a fresh start, while channeling the curse that hits Hugo. We should find all the ingredients that made the success of the first episode, in a refined formula that we are already looking forward to trying.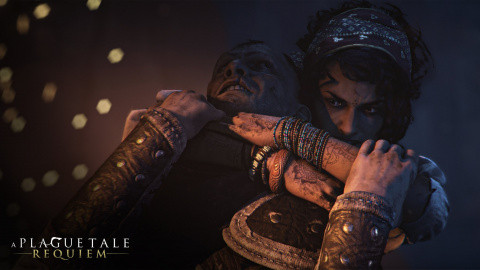 ---
It is not without surprise that we learned already in March 2017 that an Avatar game was under development at Massive Entertainment, a studio attached to Ubisoft. Based on the film by James Cameron, which has met with the success we know, Avatar Frontiers of Pandora will be an open world about which we do not necessarily know much except that we can control a Na'Vi there. and that we will be able to explore the western border of Pandora, still unseen, in which we will have to push back the forces of the GDR.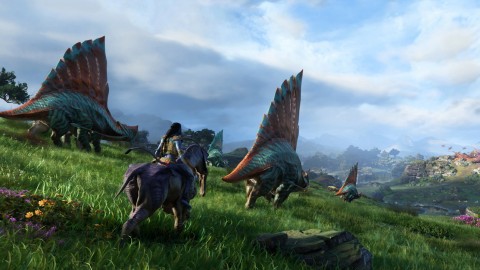 ---
Needless to say, after giving birth to two nuggets such as Limbo and Inside, Dino Patti's work has been followed with great attention. Having left Playdead and after founding his own studio, the creator will return with Somerville, an adventure game in which the player controls a family of three and their pet in the aftermath of a global disaster. This post-apocalyptic game should not breathe joy of living, but the few images released for the moment suggest a game with a unique atmosphere.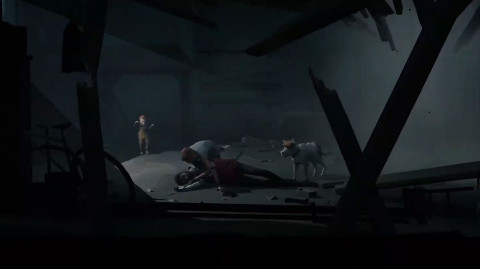 ---
After a half-hearted Syberia 3, the franchise of the late Benoit Sokal will be back next March. This new adventure, subtitled The World Before, will play this time on two counts. A portion of the game will be devoted to Dana Roze, a virtuoso pianist threatened by the rise of fascism in 37. The other portion will naturally be devoted to Kate Walker, shortly after the end of the previous adventure. Hopefully we will find all the characteristic atmosphere of the game, with what that will include clever puzzles, while enjoying a constructed story and a small technical facelift capable of bringing the franchise into the next generation.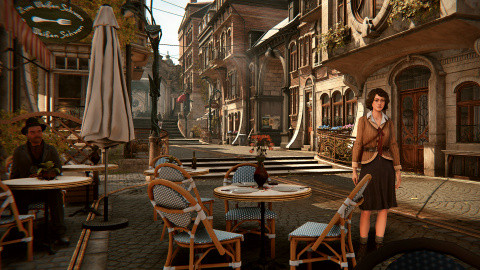 ---