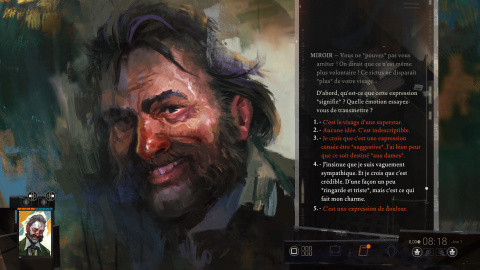 It's hard to miss Disco Elysium. The real masterpiece of ZA / UM has been ported very well on Switch, with good consideration of the constraints inherent in this smaller medium, and on which you have to be prepared to read kilometers of text. This arrival on the Nintendo laptop was the opportunity for me to finally redo a new part, freed from the time constraints linked to the test and therefore to see new branches or radically different approaches to the same problem. The RPG hasn't lost any of its luster, and running through it on Switch, in nomadic mode, is almost the best way to consume it, from the comfort of the bed, couch, or on the train.
---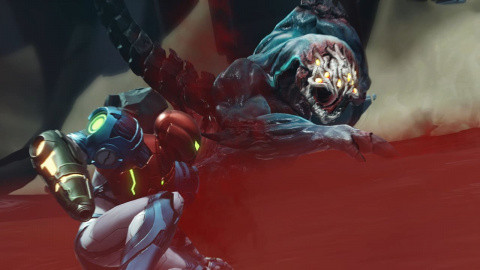 A winning comeback by young Aran. Four years after Metroid: Samus Returns which was a remake of Metroid II, the bounty hunter returns with an unprecedented adventure that puts her face to face with formidable adversaries, the EMMI, robot sleuths that Boston Dynamics would not deny. They roam different areas of the planet ZDR in search of their one and only prey: Samus. It is pleasant to note that MercurySteam did not hesitate to take risks, even if it means surprising fans of the saga. First of all, the game is more dynamic than ever. Able to aim 360 ° while running, counter in all directions, and slide to dodge certain attacks, the heroine is more pleasant to lead than ever. Then, the bestiary welcomes many new faces. Ordinary enemies are bigger than the usual ones, and some bosses are awesome. Finally, the optical camouflage of Samus brings more than satisfactory infiltration sequences. Of course, everything that makes the charm of a Metroid is still present with a neat level design and tables interconnected in different ways. No matter what model of Switch you have, Metroid Dread needs to power the pixels on its screen.
---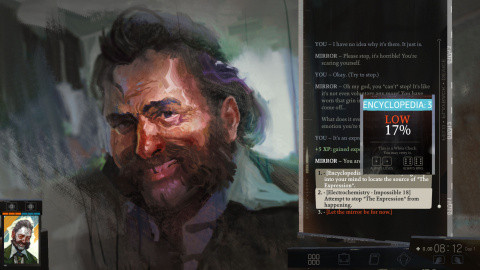 It is very rare that I redo an entire game after having completed a first "run", especially if it is an RPG requiring at least 40 hours of free time. And yet, after loving Disco Elysium in 2023, here I am doing it again in its Nintendo Switch version. A quite honorable port, which remains very readable even in portable mode and whose only real flaw is the length of its loading times. And what can be said about Disco Elysium that hasn't already been written? A unique role-playing game, it abandons combat and any form of action in favor of an ultra-narrative experience, while offering an almost unheard of freedom of action. A small miracle, all the more from a studio for which it is the first game.
---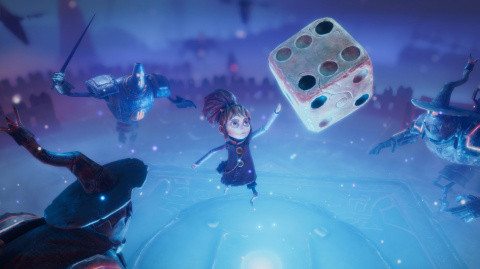 New adventure from studio Zoink (Fe), Lost in Random is home to the universe that has fascinated me the most this year. The game is based on a delicious burtonesque tale that sets its setting in the kingdom of Alea, which is home to six towns ruled by a queen and her black die. At the age of twelve, a simple roll of the dice determines where each child of Alea will live for the rest of their life. Each city has its own rules and customs that we are keen to discover. Doubleville, for example, ironically hosts a "city upside down", where the duplicate inhabitants go about their daily routine. We play Paire, a young girl on the hunt for her sister who has been taken to Sixtopie against her will. The title is a real gem of storytelling that can rest on a world carefully constructed with passion. Add to that superb artistic direction and sound work. An adventure not to be missed for all lovers of the old animated productions of Tim Burton.
---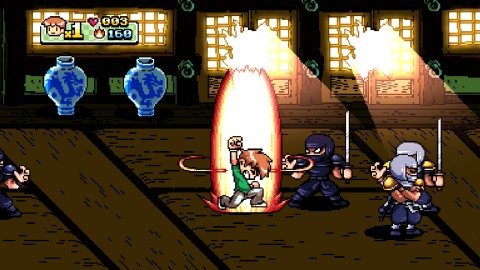 The opinion of
Silent_Jay
I only very (too) rarely take out my Nintendo Switch, not because I don't like the said console, but because of the lack of games that arouse my interest. However, the return of a Beat'em All, which was able to seduce me in its time, summoned me to relight the Nintendo hybrid console. This game is Scott Pilgrim vs. The World: The Game – Complete Edition. Originally released in August 2010, this timeless ode to 2D fighting hits hard on the occasion of its 10th anniversary in a rich edition of all the content offered in the past. Between the combat roster, the cooperative adventure of 1 to 4 players locally or online, the difficulty and the different bonus game modes, nothing is missing. If you want to (re) discover Scott Pilgrim's video game adaptation, this 2023 edition is open to you.
---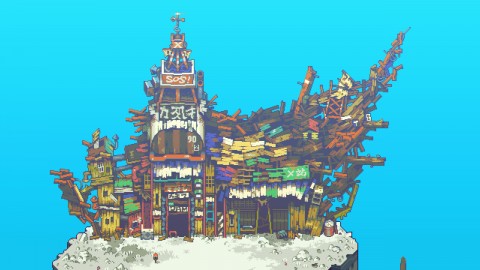 For once, Eastward is a crush that I had not necessarily seen coming. I had the opportunity to preview it a month before its release. I then saw his excellent artistic direction, of course, and his honorable game mechanics. But it was over time that Eastward stuck me the most, especially thanks to his storytelling. The scenario is however not very original: two friends, John and Sam, leave their hometown after an altercation with the local mayor, and will have, over the course of various meetings, to travel to the most remote region. is their world. On the one hand, during this trip, the Pixpil studio deploys an impressive technical and artistic mastery, giving life to a universe that is both unique and detailed (thanks to a mixture of 2D assets and 3D lighting techniques) . Two, the Chinese team sails as if nothing had happened between opposing registers, from joy to darker moments. All in all, it's impossible for me not to be totally hooked by Eastward, who also benefits from successful fights and puzzles, and a nice lifespan (some criticize him for being a little too talkative at times). An adventure that I will undoubtedly remember for a long time.
---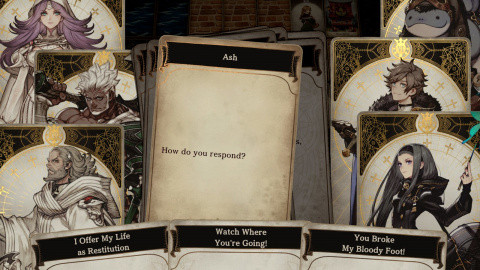 While 2023 was a year marked by the release of many long-awaited J-RPGs (Tales of Arise, Shin Megami Tensei V …), it was finally a small title announced from nowhere that attracted all my Warning. Indeed, Voice of Cards is a J-RPG in which all the elements are represented by cards, from the scenery to the characters through the objects, while the plot is told to us by a narrator. However, the title is not for all that a card game because there is no question of constituting a deck of cards. In reality, the battles take place turn-based in a classic way, with characters who have abilities that are triggered using magic points. Behind this original concept, we find neither more nor less than Yoko Taro, creator to whom we owe in particular the saga of NieR and Drakengard, which gives rise to a careful and particularly funny writing on many occasions. Thus, the title manages to create a unique atmosphere thanks to its minimalist bias which is based only on its excellent soundtrack and charming illustrations.