The winter sales are here and, no surprise, multiple reductions offers concerning the world of the PlayStation 5 land. If you are ever one of those who already have the beast, congratulations; if not, do not despair and forget to regularly watch the restocking of stocks on the following links. Your time will come!
Remember, in any case, that many offers and promotions remain on a whole bunch of accessoriesFrom hard drives to SSDs to PlayStation Plus subscriptions or, of course, a plethora of video games. In short, do not hesitate.
We have still made a nice selection of the best deals for PS5, yes, but also for PS4. Everything happens below!
The official 2TB PS4 / PS5 external hard drive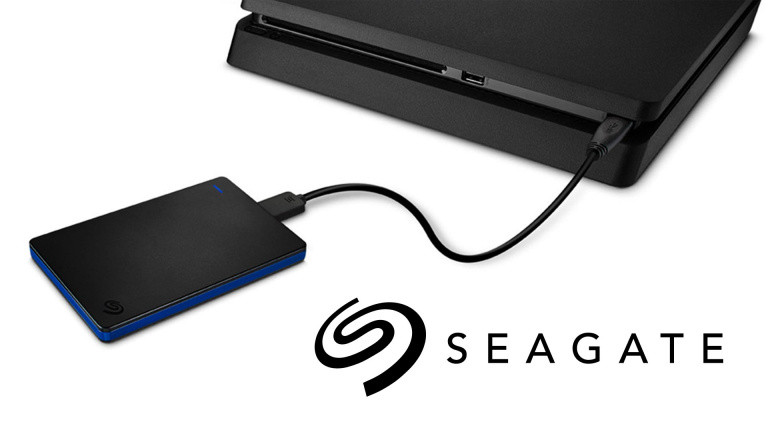 If you are looking to increase the storage space of your console, two ways are available: the first and the most effective, is to opt for an SSD to insert directly into the beast (which we will talk about right after) . The second is to take an external hard drive and plug it in as you would with a conventional computer. In the case of the PS4 and PS5, Seagate has concocted an external hard drive precisely for them, which is also available at a low price – € 75 instead of € 99 – and still offering 2 TB of space. It's very generous and it should go a long way to helping you get more out of your games, without having to worry about reinstalling them all the time.
---
WD Black SN850 500 GB SSD compatible with PS5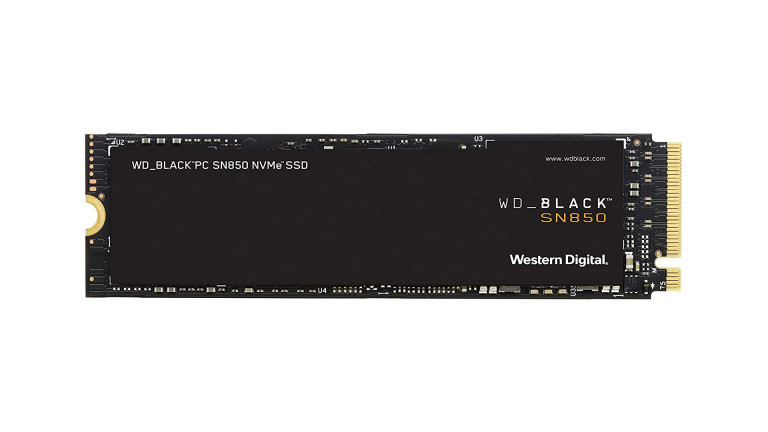 One of the advantages of the PS5 is to be able to increase its storage space thanks to an SSD specially designed for without limiting performance: here, NVMe WD_Black SN850 SSD is definitely a very good quality item since it is capable of reaching 7000MB / s read and 5300MB / s write, making it one of the fastest in the industry. If the cheapest model offers 500GB, it is possible to find some with much more generous capacities (1TB, 2TB, etc.) on condition that you pay the price: let's underline in passing that this model is not not equipped with an integrated heatsink and it will therefore be necessary to add one manually, like the Eluteng M.2 2280 model which can be found at less than 13 euros on Amazon. With the code RAKUTEN10, you can also have € 10 reduction on the SSD.
---
Logitech G635 Headset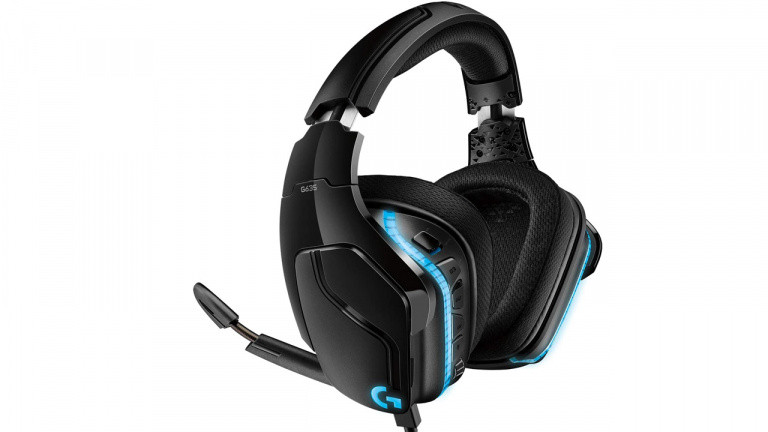 If you don't necessarily have the means to invest in a gigantic home cinema, obtaining a good headset often seems highly recommended, or even mandatory: here, Logitech offers an accessible model that can be connected directly thanks to a USB cable or jack cable, whether on your PS5, PS4 or even your PC or Switch. Above all, it is comfortable, flexible in use and versatile: in short, a great product that you can buy without breaking the bank.
---
DualSense (black)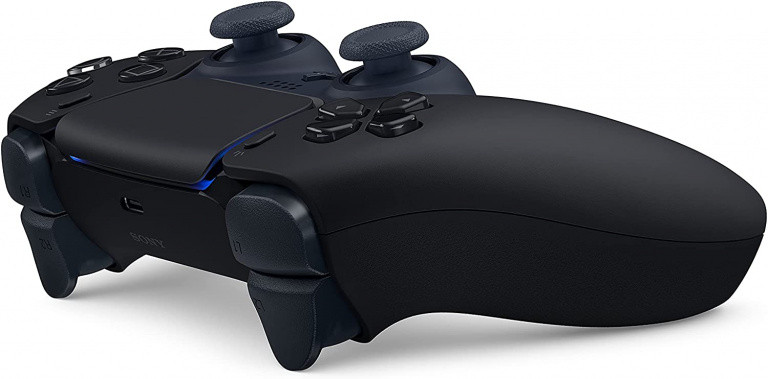 As you probably know, the DualSense is the controller for the PlayStation 5, the successor to the DualShock 4 for the PS4. It is a pad loaded with technologies such as haptic feedback (allowing very immersive vibrations) or adaptive triggers, while relying on its touchpad, an integrated microphone and revised materials or ergonomics. Short, an excellent pad which now exists in several colors including black, very popular : good news, with the code RAKUTEN10, the controller costs you € 59 instead of € 69. Difficult to spit on.
---
Spider-Man Miles Morales PS5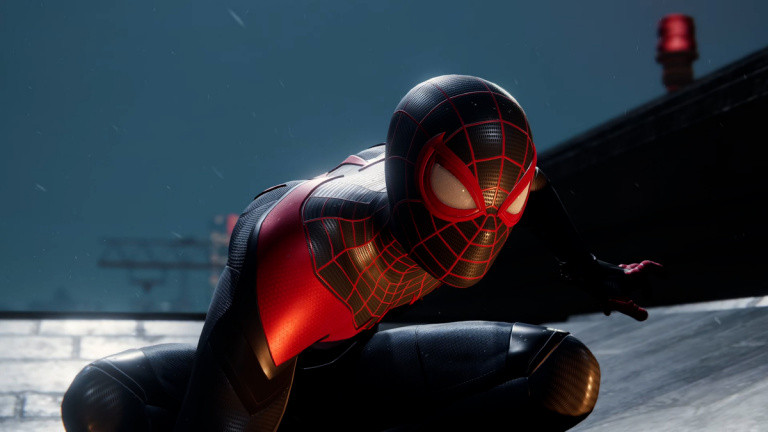 Suffice to say that since the arrival of Spider-Man No Way Home, the Spider has never been so fashionable: rejoice because this episode dedicated to Miles Morales is a real good vintage, allowing to embody a super -hero in the making and direct associate of Peter Parker. It was also one of the big hits of the PS5, present from its launch and which continues to hit the mark even today. : in short, if you like high aerobatics, the city of New York and big brawls, we can only recommend this very successful spin-off.
---
Kena: Bridge of Spirits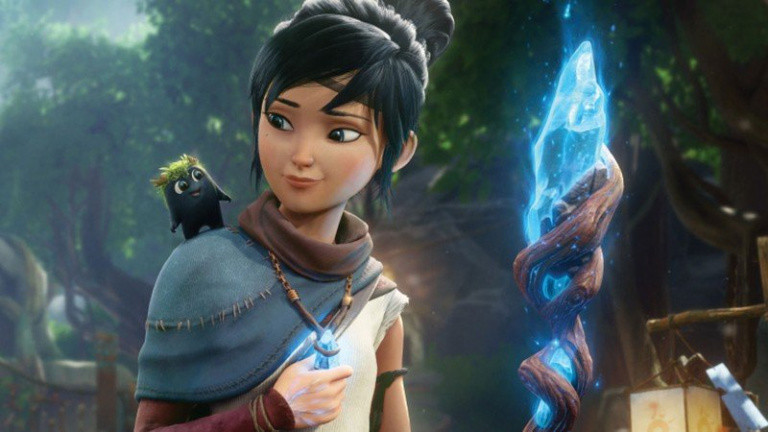 Kena: Bridge of Spirits is definitely one of the great surprises of the year: it's an action-adventure game beautiful as hell and taking inspiration from the great tenors of the genre to build an experience with a great atmosphere. and challenging difficulty. In addition, her artistic direction has made a lot of talk about her and with good reason: Kena Bridge of Spirits is not only good, it is also very beautiful.
---
Far Cry 6 – Ultimate PS5 Edition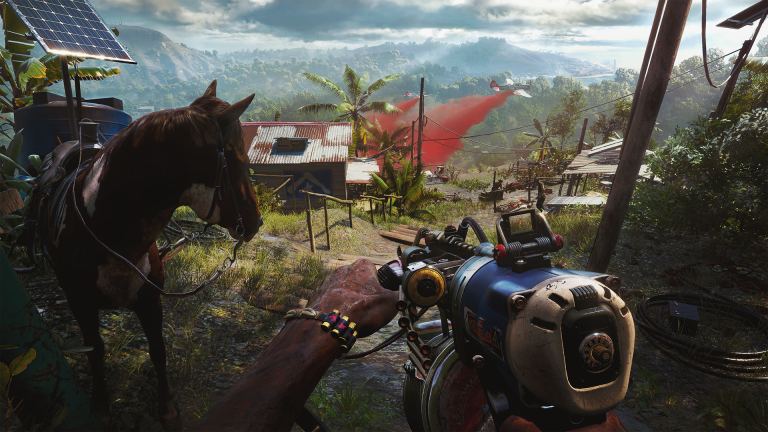 The famous Far Cry franchise is back with a supercharged sixth episode: here, play Dani Rojas, a revolutionary tasked with bringing down the dictatorship of Anton Castillo (played by famous actor Giancarlo Esposito) on Yara Island. The latter is a piece of tropical land largely inspired by Cuba, on which it will be possible to travel the immense exotic terrain alone or two online, in a muscular FPS with some RPG components. A colorful adventure offered at Micromania in its Ultimate Edition, including the season pass (allowing you to play old villains from games, including Vass from Far Cry 3) and a whole bunch of skins for the price of 54 € instead of 119 € on PS5.
---
Guardians of the Galaxy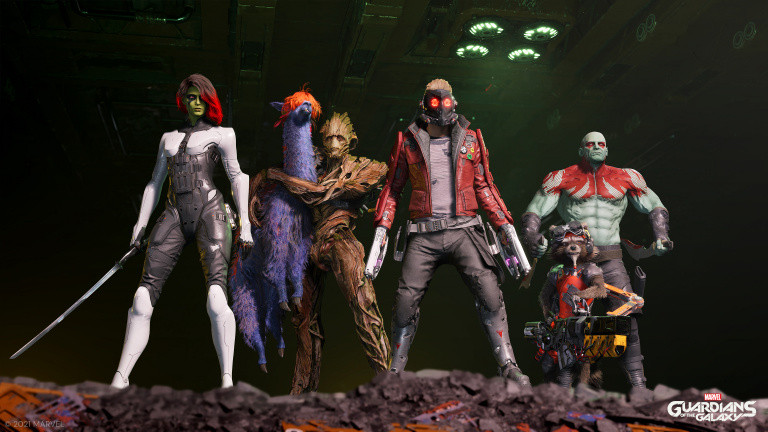 This title developed by the authors of the latest Tomb Raider to date is entirely dedicated to the famous Guardians of the Galaxy in an unprecedented adventure, which even won the prize for best naration at the Game Awards 2023: an action-adventure game that is at the same time very funny, well written, high-spirited and imposing itself as an ode to interplanetary travel which will speak (a lot) to all science fiction enthusiasts. Please also note that this is a game released only a few months ago and already at a drop in price, so take advantage of it.
---
Deathloop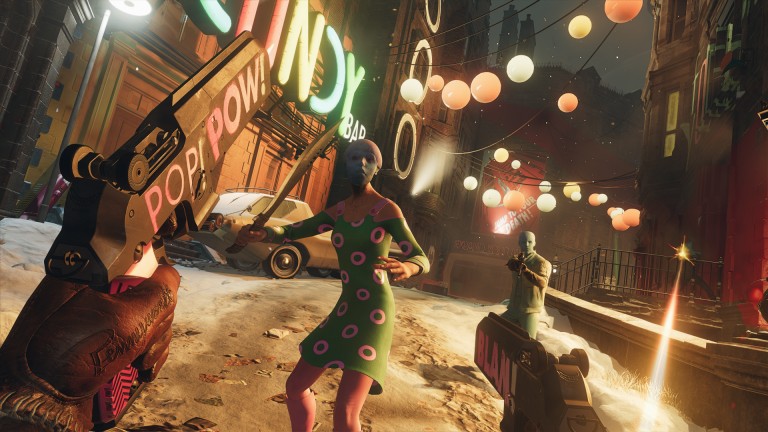 This FPS focusing as much on infiltration as on brutal action is developed by the authors of the excellent Dishonored: however, Deathloop supports a rather different concept since we are talking here … of a time loop, from which the hero will have to escape by eliminating specific targets. The Lyon studio has done an excellent job there with a little onion gameplay and an ultra-neat level design: what's more, it's a PS5 console exclusive (temporary), so it would be a shame to go without if you have the console.
---
Call of Duty Vanguard
It's hard to end the year without missing out on Call of Duty: Vanguard: once again, Activision offers here an ultra-nervous FPS, tailored for multiplayer and expertly maintained by its developers to establish itself as a sure bet for the shooter military. A title which is not about to age and which will meet many expectations by focusing on efficiency: the winter sales already allow to find it at a discounted price on PS5.
---
The Last of Us Part II PS4 / PS5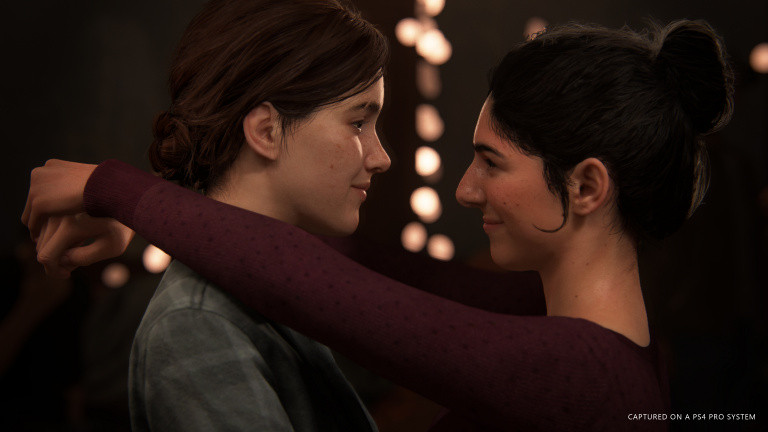 Although it may have been released in 2023, The Last of Us Part II remains one of the most successful titles around and that shouldn't change for a while. This damn dark adventure tells the story of Elijah and Joel's journey to an America devastated by a dreaded epidemic, plagued by the infected and ruthless factions: it is above all a mature and poignant tale, arming itself with first-rate technique and visceral gameplay to spread its words. A big slap on PS4 and well boosted on PS5 with 4K and 60 FPS.
---
Ratchet & Clank Rift Apart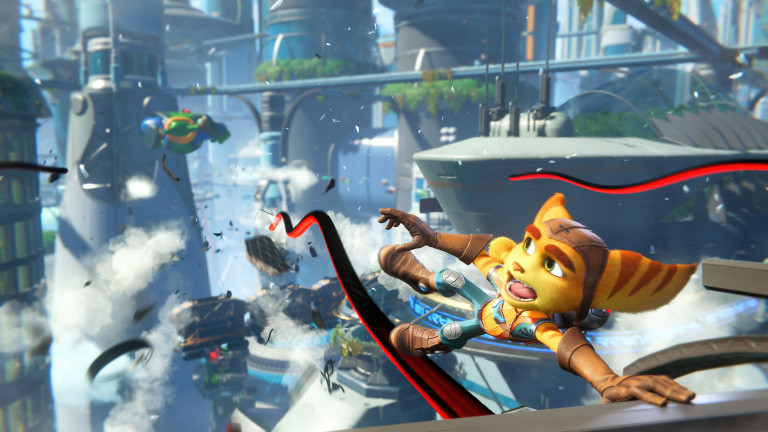 New game from a cult franchise in PlayStation history, Ratchet & Clank: Rift Apart is definitely one of the best action-adventure games of the year 2023. Beautiful as a devil, explosive, funny and sometimes touching, you can go there with your eyes closed for this software developed by Insomniac Games (the studio behind Spider-Man) and which, on the occasion of the Hiber sales, finally drops in price: it goes from € 80 to € 43 at Rakuten, new and in box.
---
Horizon Forbidden West (pre-order)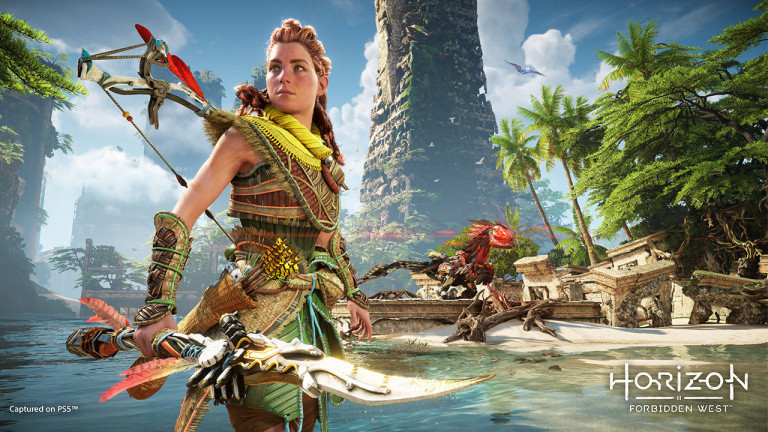 After a very successful first episode, the Horizon saga returns a second, highly anticipated game: it must be said that Guerilla Games seems to have redoubled its efforts to offer a sublime open world, even larger and even more colorful, supported by a even more permissive gameplay. Without a doubt, Horizon: Forbidden West is shaping up to be one of the biggest hits of 2023 and Fnac offers it for pre-order with the possibility of collecting € 10 in vouchers, for all holders of the Fnac + card.
---
What is the date of the winter 2023 sales on the internet?
The 2023 winter sales take place from Wednesday January 12 from 8 a.m. and end on Tuesday February 8 at 11:59 p.m. The winter sales will therefore allow you to take advantage of numerous reductions, promotions, rebates and broken prices for 4 weeks.
Up to how much reduction can we have during the winter sales 2023?
The winter sales can offer up to 70% reductions on certain products and equipment! On average, there are promotions in a range of 20 to 40%. So this is a great time to save money! In addition, if you have discount coupons aside, see gift cards obtained at Christmas, there is a way to make nice price reductions on your favorite products during these winter sales 2023.
Which stores will participate in the 2023 winter sales?
The most famous brands are participating. Thus, we find Amazon, Cdiscount, Fnac, Darty, Baker, Micromania-Zing, Cultura, E.Leclerc, Orange, Red by SFR, Shopping street, SFR, Sound-Video, Zavvi… You will thus have the benefit of choice and will be able to take advantage of the many promotions and discounts at all of these merchants for these winter 2023 sales.