QD-OLED stands for "organic quantum dot light emitting diode". Complicated term that actually designates an improvement in OLED technology already present for some time, especially at LG. However, this improvement could actually change everything. Massively produced from November 2023, these new tiles are preparing to revolutionize the high-end market.
QD-OLED according to Samsung Display offers a wider range of color expressions among existing display technology, while having a much better contrast and brightness. Whether you are in a living room bathed in the sun or in a cellar, the screen will always be able to transcribe incredible levels of contrast with unparalleled color density. Until now, no technology has been able to deliver flawless picture quality no matter where you are. You always had to choose your television according to this criterion.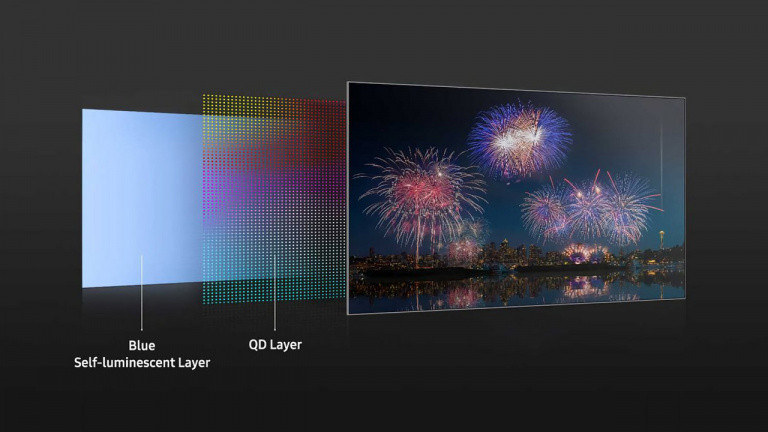 QD-OLED technology contrasts sharply with the way W-OLED (White OLED) displays worked. These screens were almost all made by LG. Instead of starting with just one color, these have an emitter material for each RGB primary color. They combine in white before being then separated by color filters at the sub-pixel level. The problem was that they couldn't show areas that were bright and at the same time saturated in color because you only had pure white resulting from the white subpixel..
With QD-OLEDs, this variable is virtually removed from the equation because like a regular OLED, every pixel can be turned off entirely for perfect blacks. The screen offers much better full-screen white luminance compared to a traditional screen regardless of your immediate environment. What you immediately notice with a QD-OLED is the purity of the color. An LCD screen will always shine a bit, and OLED TVs in the market today are just less bright, unlike quantum dot color conversion which doesn't use a traditional RGB color filter.
For QD-OLEDs, molecules will get excited when light passes through them, thereby generating the three primary RGB colors. Thanks to quantum dots, the result is that at the end, the colorimetric rendering is much better, with deeper, lighter colors for a wider color spectrum.
A QD-OLED screen therefore looks like a classic OLED known for its impressive contrast via deep blacks. but the RGB color range here will be much more vivid and constant on all levels of brightness. For example, a red will be much more vivid and striking than before. Samsung's QD-OLED screen transcribes more detail in the areas of highlight where a classic OLED will be a little more washed out and dark. Details in dark areas will be more distinctly visible and the overall look much more pleasing to the eye.. Quantum dots also allow for much greater viewing angles.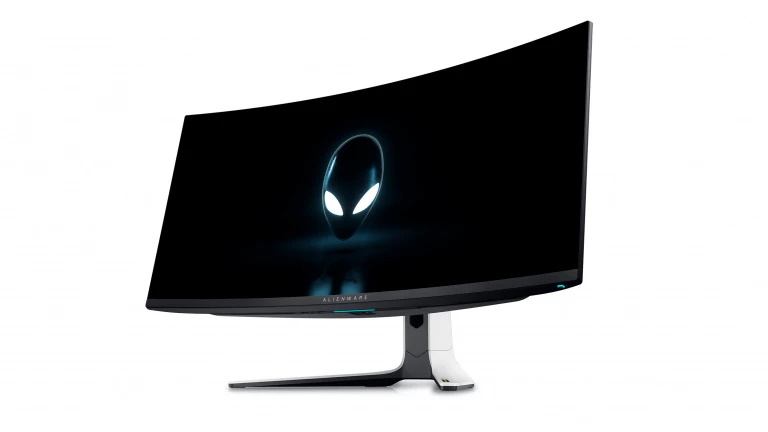 For the time being, it will be necessary to be a little patient in order to be able to take advantage of this new high-end technology.. Sony's TV, the Master Series A95K will be available this spring and pricing has yet to be released. On the Dell Alienware side, the new curved monitor is the AW3423DW. It will offer ultimate playing comfort through its vivid colors and excellent contrast. It benefits from DisplayHDR TrueBlack 400 with a refresh rate of 175 Hz with Nvidia G-sync for a resolution of 3440 x 1400.
---