If we do not yet know what the Star Wars saga has in store for us in the years to come in cinemas or on the Disney + platform, it is doing very well in the video game industry, as evidenced by the short and long term projects that are the remake of Star Wars: Knights of the Old Republic, at Aspyr Media, and Star Wars: Eclipse, on the side of Quantic Dream.
For its part, Electronic Arts has opted for an original plot, for lack of having exclusive rights to exploit the Star Wars franchise, by taking up the mechanics that revolutionized the world of video games during the 2010s, inherited from the Souls, all in a fully single player game. Since then, Star Wars Jedi: Fallen Order has been praised many times for its qualities and is even among the list of titles offered on Prime Gaming in January 2023.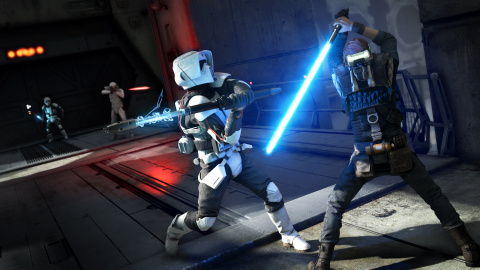 But what about the continuation of the adventures of Cal Kestis and the BD-1 robot? At present, Electronic Arts is very busy around the Star Wars universe and it seems that a sequel is indeed part of the plans of the American publisher, according to journalist Jeff Grubb.
As always, our eyes are turned to big events for this kind of announcements but it could be that the revelation of the second part will be done at a completely different time. According to Jeff Grubb, Star Wars Jedi: Fallen Order 2 could be announced before E3 2023, which is before the beginning of June 2023.
via Grubb: Star Wars Jedi Fallen Order 2 likely to be revealed before this year's E3 (possibly around May)

"Expect to hear about the game in a significant way before E3" https://t.co/5du1kMvv7D pic.twitter.com/8UUEuGsirm

– Nibel (@Nibellion) January 6, 2023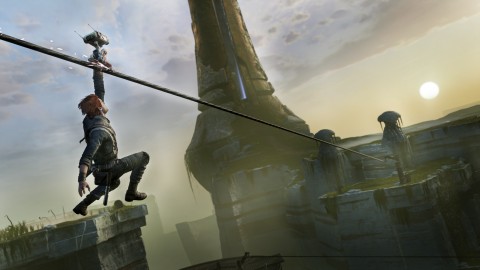 During his program broadcast on the Giant Bomb site, the journalist goes further by evoking revelations during the month of May. A plausible exit window that would coincide with the famous iconic date of the franchise, May 4, in reference to the famous quote: " May the force be with you / May the fourth (le 4 Mai) be with you ".
If Grubb's words are true, the second episode would benefit from almost the same treatment as its older sibling, which was announced in April 2019, before causing a sensation at E3 2019. You just have to be patient a few months before discovering more and, perhaps even, to formalize a release date.