In a press release, the publisher of Stray Blade released an exclusive presentation trailer featuring the title fights. As a swashbuckler, the player has access to an array of thirty different weapons, each offering a different fighting style. A variety of styles that is still growing with the possibility of changing equipment during combat. Inspired by the style of Soul's games, Stray Blade incorporates a system of parries, dodging and special moves to recover from demigods.
Stray Blade settles in the fantastic setting of the Acréa Valley. The player takes on the role of a knight tasked with recovering the powers of the three metals of Acrea, whose country is torn by war:
Go on an unforgettable journey and discover the history of Acréa and its heritage. Learn about the history that made this peaceful valley a place haunted by war and death. Use this knowledge to destroy relics from the past and restore peace to the valley.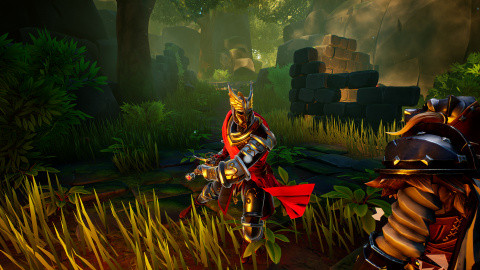 More than an adventure game in a magical universe, Stray Blade also incorporates role-playing game mechanics since the player's fights have consequences for the future: "Time passes even if you die. Return to the scene of your victories and witness the change you have made"can also be read on the Steam page.
Stray Blade is expected on PC (Epic Games and Steam) as well as on PS5 and Xbox Series for next year.