A few days before the launch of the title, the news around Rainbow Six: Extraction is in turmoil. In the space of a week, Ubisoft made a whole series of announcements around its next game and unveiled a merger with Microsoft. Last Friday, Ubisoft even continued by revealing a new trailer that allowed us to learn more about the lore of Rainbow Six: Extraction and discover the destructive power of the Chimera parasite.
While waiting for the release of the title, we have taken care to concoct a summary which returns to various important points of the game, so that everyone is ready to welcome the latest addition to the Tom Clancy's Rainbow Six franchise. Moreover, Ubisoft has planned to broadcast a last cooperative live the day before the release, but the publisher has kept things under control, particularly regarding the endgame content of the game.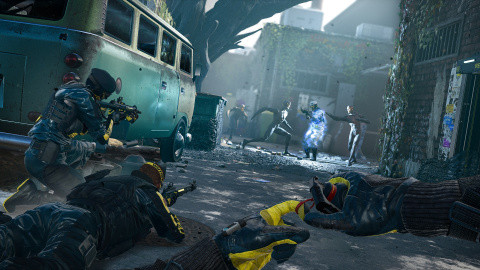 Rainbow Six: Extraction Admittedly, it has a campaign that should occupy players for a good number of hours, but the biggest challenge for Ubisoft is to keep players with a sufficiently attractive endgame game mode. This is where Malestrom Protocol comes in, a mode inspired by Outbreak from Rainbow Six Siege which is however far from being a pale copy.
The latter offers strong replayability and is therefore aimed at players who have reached a fairly high level and who wish test their skills through intense and tough challenges. In the program : randomized objectives, enemies to take down, and procedural elements, all on a series of sub-maps. A mode that will therefore certainly be at the heart of the post-launch follow-up of Rainbow Six: Extraction and that you can find in the video at the top of the article.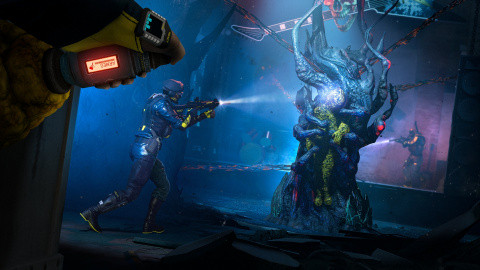 This presentation, combining gameplay and developer commentary, shows us, among other things, the challenge represented by the Maelstrom Protocol: the difficulty is multiplied by three and requires players to complete a series of objectives, nine in this case. However, the failure of a mission is not to be taken lightly because, in this type of case, it will be necessary to rescue the operators through MIA missions within the basic modes of Extraction.
As a reward, the Maelstrom Protocol offers players a large amount of experience and REACT credits, as well as a whole bunch of exclusive cosmetics. Expected next January 20, on PC, PS5, Xbox Series X|S, PS4, Xbox One and Stadia, Rainbow Six: Extraction and its Maelstrom Protocol should delight fans of challenges!