Harvest Moon, Farming Simulator, Valheim or even Stardew Valley… SimulaM decides to push back the foundations of classic agriculture with Moon Farming. Published by PlayWay (specialized in the production of "Simulation" type games), Moon Simulator offers players to gain height… In the literal sense. Ciao the Earth and its horizontal plantations and hello the Moon, haven of a whole new experience of farming and agriculture. In a first-person game, the player must collect resources to create new plans never seen on Earth. But be careful, he must also collect solar cells and oxygen cells to survive in conditions different from those of the blue planet.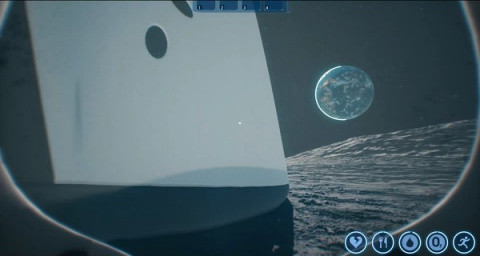 Beyond the survival aspect of the title, Moon Farming wants to keep the promise of offering players an agricultural simulation game different from those already released and seems to put a different way of farming at the heart of its title. We will have to explore the Moon using the cybertruck, a kind of truck directly inspired by the model currently in production at Tesla. It is possible to build a base equipped with solar panels, and which can accommodate vertical agriculture whose water supply will have to be managed.
Will Moon Farming overtake Farming Simulator? It's hard to believe, especially since the latter was a hit with its latest iteration. It reached 1.5 million units sold, a paying choice for Giants Software, of which this is the first episode that the studio self-publishes. In any case, we will have to wait for the game to be released (scheduled for 2023) to find out for sure, even if a prologue has been playable for free since January 6th.