Acer is coming to Las Vegas for CES 2023 and is bringing with it three new laptop models for gamers. The manufacturer relies on latest generation CPUs and GPUs, and does not leave any of his partners behind. All the machines are delivered under Windows 11.
Billed as a "special edition", the Acer Predator Triton 500 SE is a versatile laptop, useful for playing as well as for working. It has a screen of 16 inch displaying a definition of 2560 x 1600 pixels, and enjoying a refresh rate of 240 Hz, as well as a response time of 3 ms. Technology Nvidia G-Sync is supported.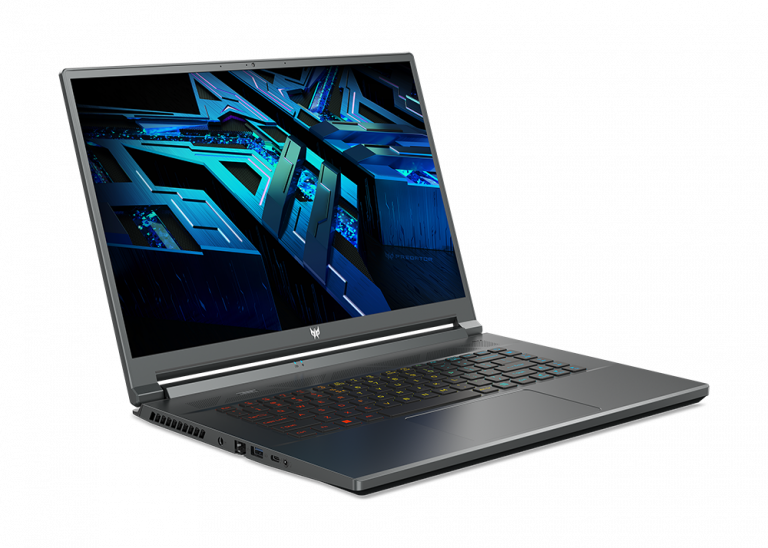 Inside the machine, there is a processor Intel Core up to 12th generation i9 model and up to 32 GB of 5200 MHz LPDDR5 RAM. On the graphics card side, it is possible to take advantage of Nvidia GeForce RTX up to the 3080 Ti for laptop (a first). Storage is ensured by PCIe Gen4 SSD up to 2TB.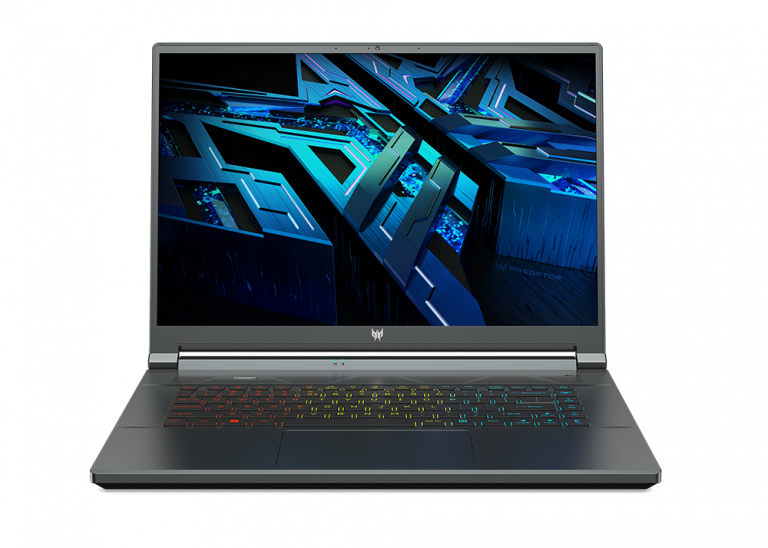 The Acer Predator Triton 500 SE embeds a whole cooling system, in particular composed of two fans AeroBlade 3D, Acer's Vortex Flow technology or strategically placed thermal foam. Four heat pipes are also present to optimize the cooling of the CPU. On the connectivity side, there are multiple USB 3.2 Gen3 ports, an HDMI 2.1 port, an Intel Killer E3100G 2.5G Ethernet controller as well as the Intel Killer Wi-Fi 6E. This model will be available from 3499 euros in February.
This gaming laptop comes in two sizes: 15.6 inch with a QHD IPS panel of 2560 x 1440 pixels at 165 Hz, and in 17.3 inch, also with an IPS QHD 165 Hz or FHD 165 Hz / 144 Hz panel. The rest of the configuration is the same for both models.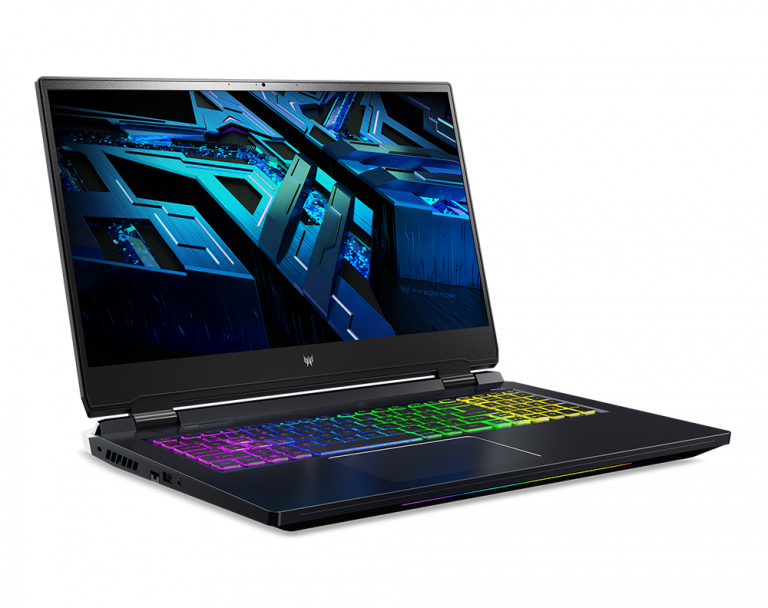 The interior of the Acer Predator Helios 300 includes a processor 12th Generation Intel Core i7, a graphics card Nvidia GeForce RTX 3080 or GeForce RTX 3070 Ti for laptop, 32 GB DDR5 4800 MHz memory and up to 2TB PCIe Gen4 SSD RAID 0 storage. Here too, we find the cooling system AeroBlade 3D as well as Acer's CoolBoost technology.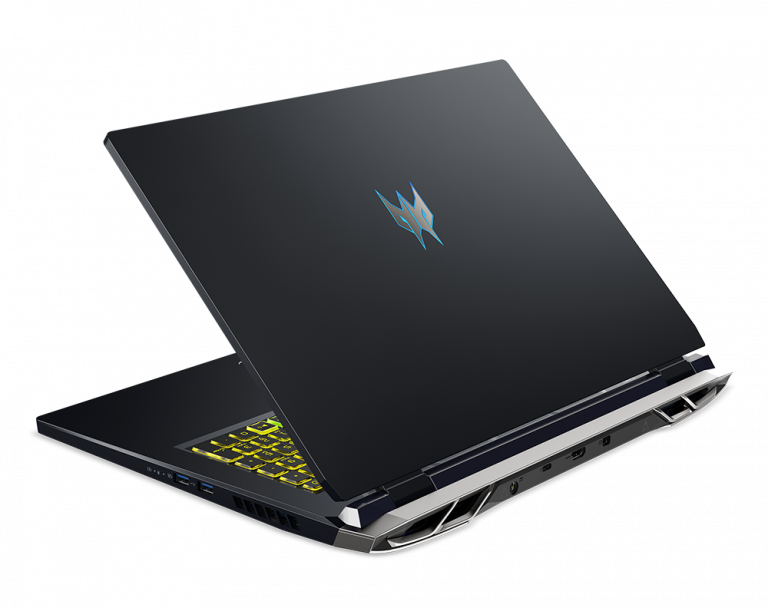 The connection consists of the Killer DoubleShot Pro (E2600 + 1675i) and Wi-Fi 6E, as well as an HDMI 2.1 output, a Thunderbolt Type-C port and two USB 3.2 Gen2 ports. The 15.6-inch version starts at 2299 euros and the 17.3-inch version at 2399 euros, for marketing from February.
With the Nitro 5, Acer offers a particularly versatile configuration. It is available in two screen sizes: 15.6 inch Where 17.3 inch, with FHD 144 Hz or QHD 165 Hz panels, as desired. This already gives four configuration possibilities.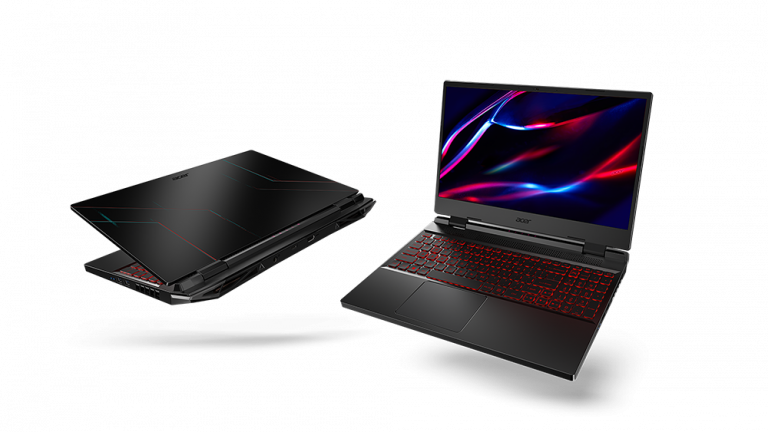 Inside, it is possible to opt for a processor 12th Generation Intel Core i7 or for a AMD Ryzen 6000 Series, accompanied by a Nvidia GeForce RTX 3070 Ti GPU. Up to 32 GB of 3200 MHz DDR RAM can be installed to achieve a very muscular setup. As for storage, it can go up to 2 TB thanks to the presence of two M.2 PCIe Gen 4 SSD slots.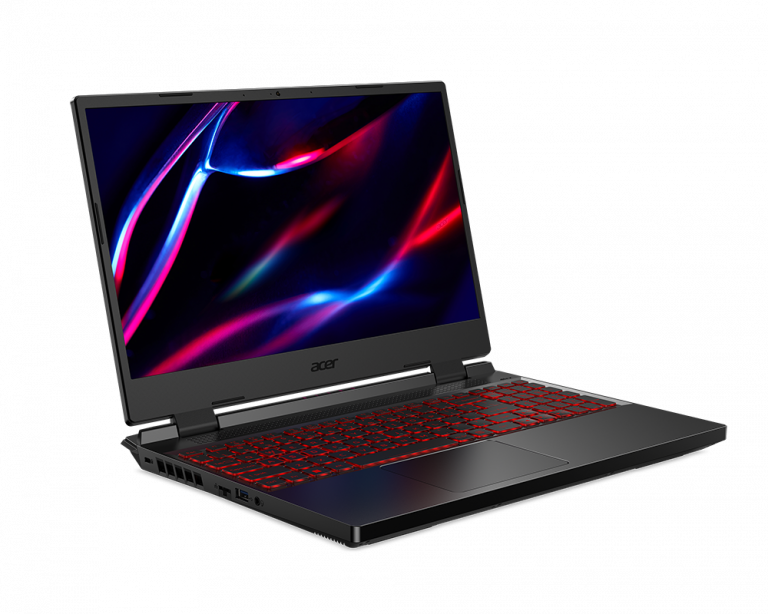 The chassis of the Acer nitro 5 is equipped with two cooling fans, an air intake on the top and bottom of the chassis, and four exhaust ducts. The NitroSense application allows you to control the speed of the fans, but also to overclock the CPU and GPU. Among the other advantages of the machine, we find theDTS audio: X Ultra, the Killer Ethernet E2600 and the Intel Killler Wi-Fi 6 AX1650i, a vast connectivity consisting of an HDMI 2.1 output and numerous USB 3.2 Gen1 and Gen2 ports. note that the model with an AMD CPU is equipped with a USB 4 port.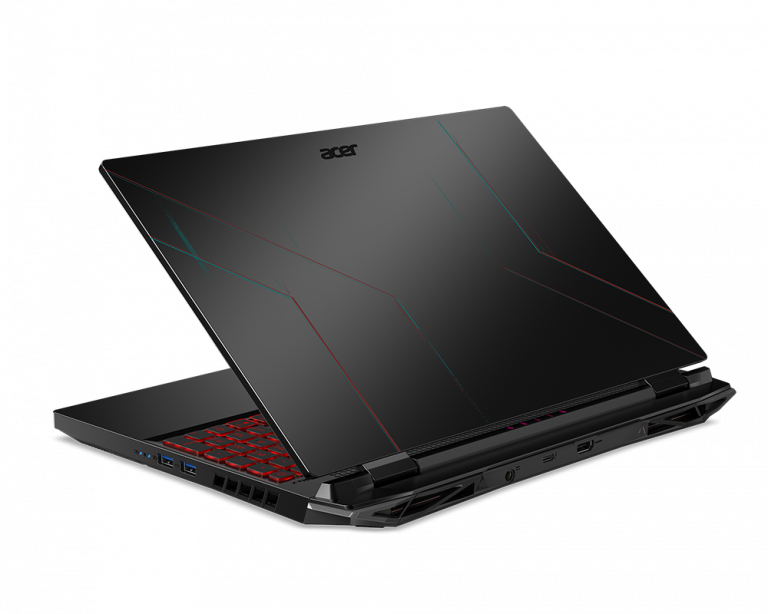 Prices for this model start at 1549 euros for the model equipped with a 15.6-inch Intel processor and extend beyond 1699 euros. Availability is spread from February to April depending on the configurations.
---