Who says new month, says new games for all happy Xbox Live Gold subscribers Even better, this is a new year which, we hope, will bring many free games to all aficionados of Microsoft platforms. While waiting to see what the American giant has in store for the Xbox Game Pass, let's take a look at the service we're talking about today.
Four games are thus concerned: NeuroVoider (from January 1 to 31), Aground (January 16 to February 15) on Xbox One as well as Radiant Silvergun (January 1 to 15) and
Space Invaders Infinity Gene (January 16 to 31) on Xbox 360. The set is obviously compatible on Xbox One or Xbox Series X | S. For more details on each of the titles, it happens below.
The rogue-lite genre is not going to end anytime soon: if you're a fan of the field or just simply curious, then this title designed by Flying Oak Games (a developer duo) should interest you: here, it's about playing a human brain (yes) in an android armed to the teeth and facing more than 8000 randomly generated enemies. To do this, the possibility of teaming up with a maximum of three other players is given, all in an efficient and nagging pixel-art style. Note that this is a game that is greatly appreciated by the gaming community, which is obviously to be emphasized.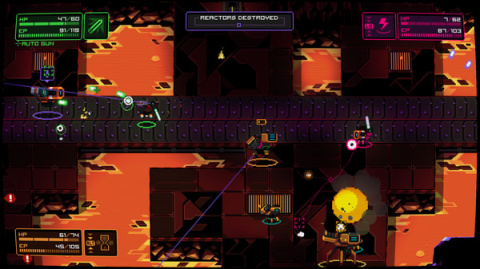 ---
RPG shaped by the small independent studio SnöBox, Aground and its deliberately old-school 2D adventure puts you in the shoes of one of the last survivors on Earth, stranded on an abandoned island. A game that dates from 2018 and that opts for many survival and management mechanisms to punctuate its story, supported by a whole direction in pixel-art which will certainly appeal to fans of the genre.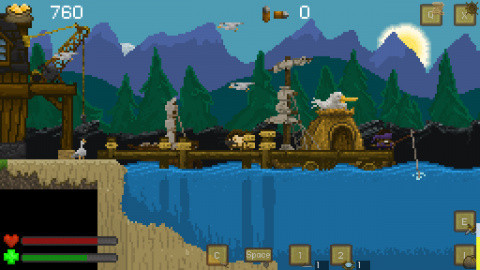 ---
This time, head to the world of shoot them up with Radiant Silvergun, in which we control a pilot at the head of a spaceship, responsible for destroying everything in its path and, incidentally, finding a way to escape the end of the world. Once again, this is a decidedly old school game whose vertical scrolling should bring back some old memories to some: moreover, it is worth remembering that the original release dates all the same from 1998 on the SEGA Saturn. In this case, the port to Xbox 360, occasioned for the Xbox Live Arcade, was released in 2011.
Radiant Silvergun trailer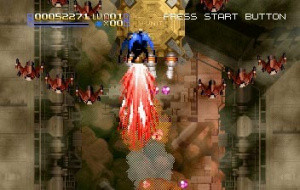 ---
We persist and we sign in the shoot'em up with Space Invaders Infinity Gene which, as its name suggests, comes from a franchise as old as the world and which established the codes of the genre in its time. For this software offered in July 2009 first on mobile and then on home consoles, the concept remains the same: destroy aliens, dodge bursts of fire and score maximum points.
Space Invaders Infinity Gene trailer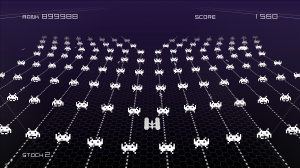 ---