It is not uncommon to hear of a player having completed Dark Souls on the electric guitar or dance floor, to learn that another player has reached the end credits of Super Mario Odyssey without performing a single jump, or find that someone else completed The Legend of Zelda: Ocarina of Time in record time, blindfolded and using only sounds.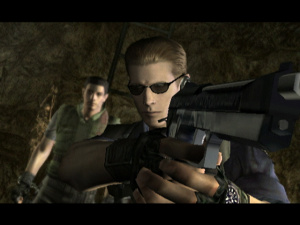 Today, our Gameblog colleagues are relaying the player's story Bobochet, who very recently succeeded in finishing Resident Evil first of the name by giving himself two very specific constraints. In the first place, the idea was to finish the Capcom title live using only the knife. An arduous task, but ultimately quite common in the sphere of challenges. Where things got complicated was that he wished to adapt the controls connecting a battery of the musical game Rock Band. In other words, BoboChet had to finish the game with the knife by performing all actions by knocking on the battery, and manage not to be too hampered by the rigidity of the movements.
What if I told you that I was going to play Resident Evil 1 with a knife only and drums? Could I retire from (the) RE for good?
To counter the difficulty a little bit, he armed himself with very many medicinal herbs. The streamer managed to reach the Tyrant, but ended up succumbing after 4 hours of live. Never mind, BoboChet has come too far to give up, and will try to finish the drum and knife game this Tuesday or later in the week. Recall that Resident Evil is celebrating its 25th anniversary this year, that the 8th main episode, Resident Evil Village, was released last May, and that a film, titled Resident Evil: Welcom to Racoon City recently released. For its part, the original title has seen several remasters and remakes, including the one originally released on Gamecube in 2002 and sometimes incorrectly called Rebirth in France.
---