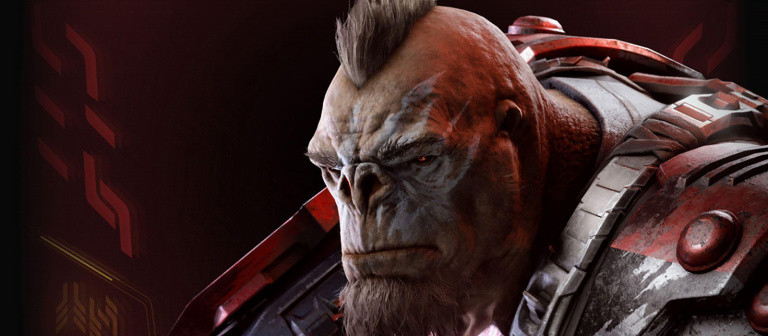 It is well known, easter eggs are a delight for collectors, especially when they have a special meaning. This is the case of an easter egg in particular in Halo Infinite : an album by Craig the Brute, an individual who appears in one of the gameplay trailers of the year 2023, and which has been the laughing stock of the web because of its ugly appearance. Judging by the success of his musical career and the hits on his album, Craig didn't have to rely on his looks to find success.
In addition to this very nice easter egg, there are some more classic ones like an Xbox, plush toys of different characters from the Halo saga, and we can even find an arcade machine from Halo Infinite which seems to have made at least one victim. But that's not all : The more you explore, the more likely you are to stumble upon wacky, even inexplicable, easter eggs.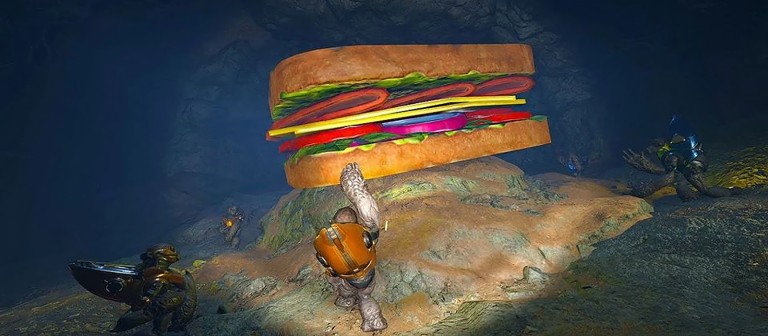 If you are used to venturing deep into the caves of Halo Zeta, you have a good chance of stumbling upon him: a giant sandwich with unknown origins. Proudly standing on a rock formation and presumably worshiped by a group of Grunts, this snack sows doubts among players. What is he referring to and why do the Grunts seem so overwhelmed by him?
It is a mystery which unfortunately has not yet been solved by the community, but if you want to take a look at this puzzle that came out of nowhere, here's how. To be able to access the area where this giant sandwich is located, you must have completed the mission Excavation site, which will give you access to the area The Spire. Meet up to caves to the southeast behind The Spire, and you can find the oversized snack there after a few maneuvers, which you can observe in the video below:
And you, have you ever come across this easter egg? Have you found any others? Tell us all in the comments!
Summary of the Halo Infinite Walkthrough