After the paper format and the webtoon (interactive online comics), Solo Leveling will be brought internationally in the form of an anime. The info, which fell on January 3, was revealed by the Leaker Spy twitter account. It will thus allow as many people as possible to discover the adventures of Sung Jin-Woo and his companions.
Solo Leveling tells the story of "hunters" fighting against abominable monsters. All over the world, portals have appeared and the planet is now at the mercy of evil entities devastating everything in their path. To combat the scourge, mankind has developed supernatural powers and formed groups of individuals. Each character has been assigned a rating based on their ability, and Sung-Jin Woo is the one with the lowest magic potential. A rank E hunter, he will finally make a name for himself thanks to his intelligence and courage. The character will develop his potential by participating in multiple quests and using stratagems to fill his lack of power.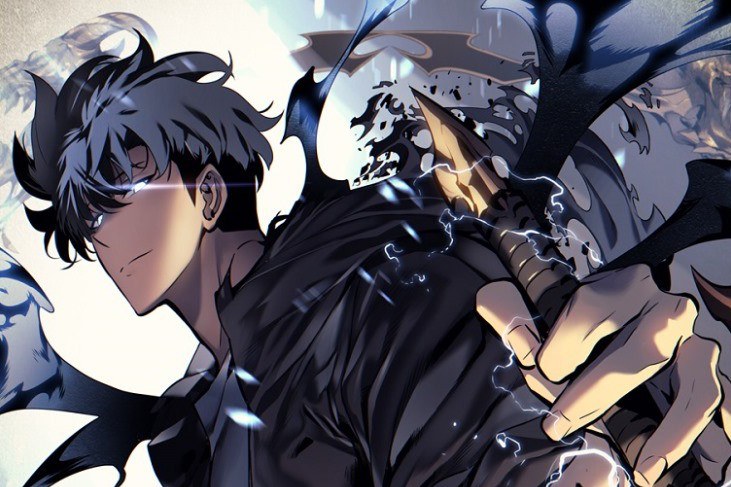 In France, the publisher Delcourt publishes the series. It was first translated by the webtoon via the publisher's Verytoon portal, before experiencing the joys of the paper format with the release of volume 1 last April.. For now, 4 volumes are available and the fifth is scheduled for February 9, 2023. Solo Leveling, in its original version, now offers 14 volumes in paper format and no less than 179 chapters.
Via: Adala News