Arceus is a fabulous Normal type Pokémon of the fourth generation. He is at the center of the plot of Pokémon Legends: Arceus and can change type if it is holding an Elemental Z Plate or Crystal other than Normazelite. At least that's what you can read on any self-respecting Pokémon fansite, but we won't say more as it would appear to be a central Pokémon in the history of the entire Sinnoh region.
If capturing it doesn't seem like enough to you and you've fallen in love with this Pokémon with an equine and graceful design that can change type at will (just that, for anyone who knows a little Pokémon, is in itself a completely farted attribute) , know that you can also carry your new friend everywhere with you and also protect your Switch, incidentally.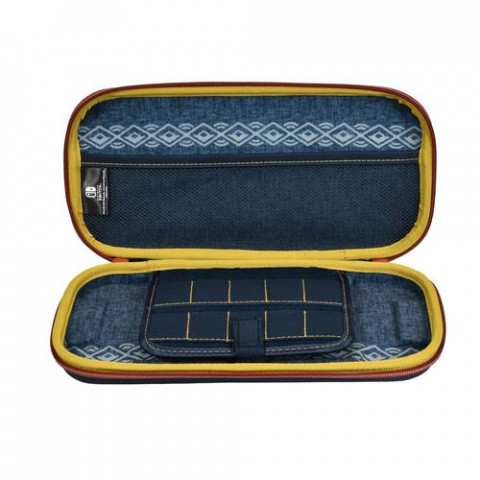 The cover itself is a tribute to the Hori brand. It is both light and strong. It has a soft inner lining which will protect your console from scratches and wear and tear, so you can carry your brand new Switch, Switch Lite or OLED Switch without fear of damaging it. An internal flap is integrated to specifically protect the screen, precisely, and can accommodate up to 10 game cards, or already a nice little collection. You also have a small pocket to keep your various accessories in place and make sure that it does not move a bit during transport.
If you know someone who loves both the Switch and the Pokémon license, which is over 90% of Nintendo's console users (no, I won't cite my sources), it's a ready-made gift idea that should be available around January 24, 2023. We particularly appreciate the blue-jean-type interior and the rather sober back of the case.
---