It's already been six months since the Chinese government froze all approvals of game on the territory. While the major Chinese studios are starting to export their productions around the world, and others, such as Black Myth: Wukong, are now among the expected games. But within the borders, the situation is much more complex. The government has recently tightened measures to limit the practice of video games by minors, by reducing the time allowed per week to 3 hours, and to 1 hour per day during holidays. If the approval freeze blocks foreign games trying to enter the Chinese market, it also had serious consequences for local studios, PR firms, advertisers and publishers.
The biggest players in the market have been able to adapt by laying off a certain number of employees, but other structures have had no choice but to go out of business. According to official data from the Securities Daily newspaper, 14,000 studios would have closed their doors in 2023, compared to 18,000 in 2023.
However, Daniel Ahmad, analyst for Niko Partner, puts these figures into perspective. They are certainly important and raise real questions about the stability of the market, but on the whole, only 850 structures had registered a product with the authorities. Projections to 2023 are worrying right now, and many other structures could close if the thaw is not announced.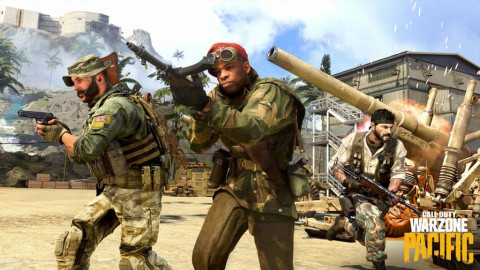 About three weeks ago, we learned that a dozen people related to the quality assurance department at Raven Software (Call of Duty: Warzone), were be fired as part of a restructuring of global resources. However, the case took a whole different turn when Austin O'Brien, community manager, indicated that he was "disgusted" with what was happening, and that Activision had made false promises to those affected by announcing higher wages and full-time employment.
The workers were reportedly summoned one by one to find out whether or not they were made redundant. Faced with the situation, the group of employees called ABK Workers started a strike movement, which still continues at the time of this writing (Friday January 7). On January 5, representatives of the group said that they had had no contact with direct representatives of Activision-Blizzard-King after sending a message, including asking that all concerned are offered a full-time job.
We stressed that our demonstration is done in the best interest of the studio (and any projects the studio is working on). Downsizing Raven's QA department without input from anyone within the department is of concern to us and others across the company. In the interest of making a positive change for Raven, we would like to reach out to management to discuss the current situation.
The next day, January 6, Activision spoke, stating that Raven Software management has spoken to employees, and that discussions had been initiated. In a statement, the company said:
Activision is deeply committed to the well-being of all our teams, including our quality assurance staff. Raven management engaged in a dialogue with its staff to hear concerns and explain the company's overall investment in development resources. As previously announced, we are increasing our overall investment in development and operations resources and converting nearly 500 temporary workers to full-time employees across our studios, the largest conversion in Activision history.

For the 12 temporary workers at Raven whose agreements have not been extended, we have granted an extended notice period, including payment for the two week vacation, and we will work directly with those in need of assistance. moving house. Raven is full of people dedicated to improving the culture of Activision, and we look forward to partnering with the employees to make this work together.
It's hard to imagine that ABK Software is satisfied with this response, and it is possible that the strike movement will continue in the days or weeks to come. That being said, the discussion is underway, which is a first step towards resolving the crisis.
Since the end of last year, uPart of Video Game Industry Unveils Plans for Introducing NFTs, these "non-fungible" tokens for authenticating digital objects in the blockchain, in games. Ubisoft has launched its dedicated platform, GSC Game World (STALKER 2) has tried its luck before quickly backing down, while Epic Games has announced that it is also preparing for it. More recently, it is on the Japanese side that the developments have been the most numerous.
In his letter of greetings, Yosuke Matsuda, CEO of Square Enix, announced that the publisher has a genuine interest in the technology and its applications. According to him, this will allow the games concerned to experience autonomous growth, and engage content creators, which mostly work for free. While he is aware of the risk associated with speculation, he hopes that a regulations will be quickly implemented in order to avoid drifts. In other words: Square Enix will most likely launch and offer NFTs. For the moment, the publisher has not presented a concrete plan for the introduction of these.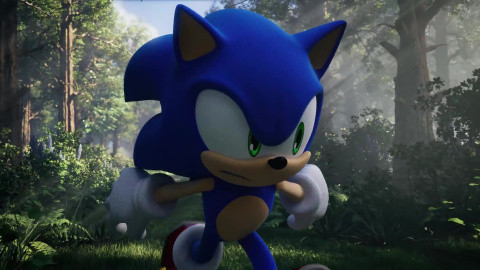 For his part, SEGA is much more careful. The publisher wants to experiment with many things around NFTs, but has not yet made a firm decision. SEGA has noticed the mostly negative reactions of the players, and do not wish to use technology as a mere means of generating money. If these practices are perceived as such, then Aruki Satomi, member of the group's management, wants SEGA not to take this path. Before moving forward, SEGA hopes to find a way to mitigate the negative effects of NFTs, and see how their use can fit into Japanese regulations. Concretely, SEGA waits to have a little perspective before, or not, to board the train. This does not prevent the company from being ambitious, and to wish to become the "Marvel of video games", by exploiting its licenses in various ways.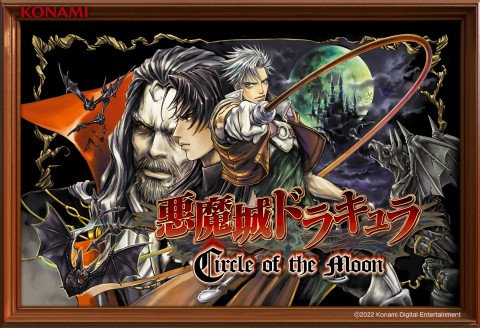 The latest news linking Japanese video games and NFTs concerns Konami, which will sell these unique digital objects on the occasion of the 35th anniversary of the license
Castlevania. The editor has indeed presented the Konami Memorial NFT collection, which includes 14 digital works linked to the license. On the OpenSea market, we can find official visuals, Dracula's castle in pixel-art, video clips and even music. Obviously, this is only a first step:
Following this first project in the field of blockchain technology and NFTs, which are in their infancy, KONAMI continues to explore new avenues and listen to player feedback on this first collection.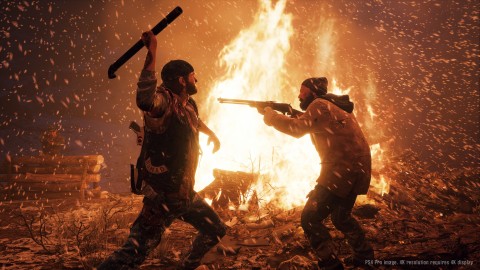 In April 2023, John Garvin, Creative Director on Days Gone, reacted to the fact that the title is unlikely to have a sequel. According to him, players cannot complain that a title does not have a sequel if they are waiting for the sales or the donation of the games to do them. A rare stance, which was obviously not very well received by the public. However, many players then mobilized to try to change Sony's mind, unsuccessful at the moment, since Bend Studios is currently developing a new license based on things learned during the production of Days Gone.
Very recently, Sony announced that Ghost of Tsushima, developed by Sucker Punch, had sold over 8 million copies in the world. An announcement that made Jeff Ross, former member of Bend Studios and director of Days Gone, react. On Twitter, he said:
By the time I left Sony, Days Gone had been out for a year and a half (and a month) and had sold over 8 million copies. It has since sold even more, and made over a million sales on Steam. The local studio management always made us feel like this was a big disappointment.
Sadly, it seems that the figures put forward by the former Bend Studios are wrong. The game sold well in several million copies, but the figure of 8 million was probably not reached according to Game Informer. If he seems bitter, he had already given his point of view last April, suggesting that he understood the choice of Sony from an economic point of view. Despite everything, he seemed to be very enthusiastic about this sequel refused by the publisher:
I intended to build on the original game to make a stunning sequel. Even the first Killzone got a 70 on metacritic, but the sequel exploded with a 91. You have to crawl before you can walk and walk before you can run.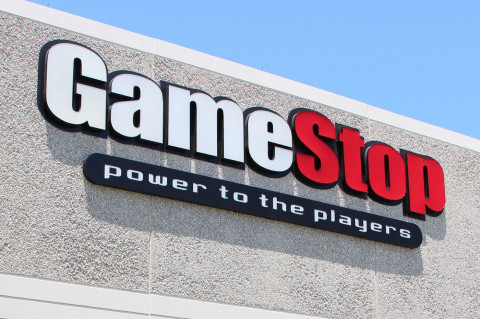 American specialist in the distribution of video games, GameStop, which owns the chain of stores Micromania, has been in a delicate situation for several years. Last year, the company was at the heart of a stock market battle between Wall Street and thousands of small investors, grouped together on Reddit. The latter, through various strategies to which we will not return here, had multiplied by 17 the value of the share from GameStop. Everything has calmed down since, but the company wanted to take advantage of this "ideological battle" to restart the machine. To do this, she announced his intention to raise $ 1 billion by issuing new shares, all supervised by the investment bank Jefferies.
In the spring, the buzz around the company had taken effect, as sales had increased by 11% over 9 weeks, and by 18% from the previous year. Now GameStop anticipates the future and has created a new subsidiary, entirely dedicated to the NFT and cryptocurrency market. Even before having published any press release, the share jumped 30%, testifying to a real interest of the market, which probably sees a concretization of the communication of the direction, which already evoked the NFTs in the spring.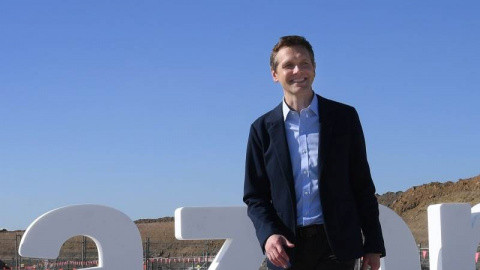 To develop all this, Matt Furlong, new CEO arrived from Amazon, would have recruited about twenty people to develop a platform similar to what Ubisoft offers with Quartz, and offer NFTs dedicated to video games, including cosmetic elements. Many publishers and developers have reportedly been contacted to participate in the initiative, but it is not yet clear which ones. Additionally, Wall Street Journal reveals that GameStop would be in the process of signing partnerships with two companies specializing in cryptocurrency, in particular in order to invest in games based on the blockchain.