Recently, some players have pointed out on Reddit that certain signs, present on the maps of Battlefield 2042, displayed advertisements for real brands, such as Logitech, manufacturers of peripherals.
One more stone in the shoe of the title for the public, even though the practice already existed more than a decade ago. Visibly tired of the situation, Riverside Sport studio has decided to approach the subject with a sense of humor by publishing on Steam a totally parody FPS called Clownfield 2042. In the latter, sold for less than one euro on the Valve platform, players compete in a world ruined by a stock market crash caused by … the NFTs.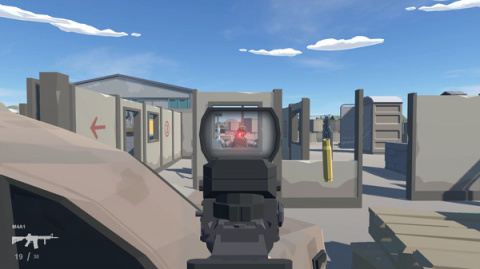 Extremely ugly, with a totally improbable physique and intentionally filled with bugs, the title offers three maps, three game modes, six weapons and "as much AI as your PC can handle", but does not have the ambition to be more than a parody. This does not prevent him from receive a lot of criticism (859), mostly very positive, posted by users saluting the initiative and the humor, which can be found even in the description:
After the 2023 cryptocrash caused by the NFTs, the majority of nations collapsed and a union of "No-Clowns" was formed. You are one of them, arm yourself and prepare for war. (…) Experience the intensity of All Out Clownfare on maps filled with poor weather and world events, such as Tornado.

Why play the game the way it's meant to be played when you can jump in a hovercraft and kill all of your enemies, disrupt the physics of the game, break the rules of the game, and enjoy the broken and unoptimized experience? (…) And bugs, as usual, full of bugs. We'll let you enjoy them as they are; and instead of fixing them, we're just going to release new skins.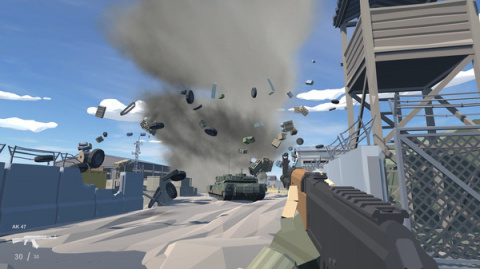 However, the criticisms leveled at Battlefield 2042 do not mean that the title is a failure. We are even very far from it, since the FPS would have sold more than 4 million copies and is among the top 5 Steam sales of 2023. There is also no question for EA and DICE to abandon Battlefield 2042, which will receive updates and content throughout the year.
---