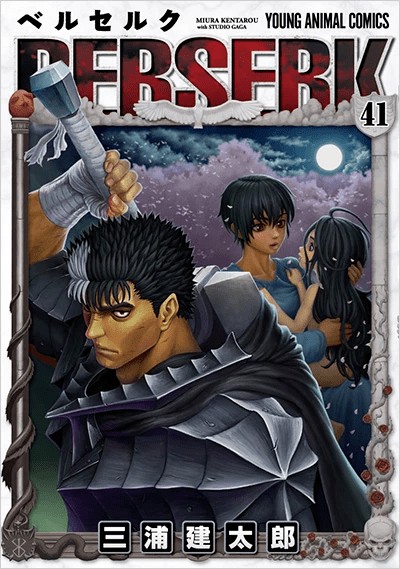 Today is the death knell for the release of the last volume of Berserk in Japan. In France, we will have to wait until July 2023 to see the latest designs by Kentaro Miura. Chapter 358 and therefore the first of the volume is already available for free on the Glénat Manga Max site. In the Land of the Rising Sun, a CD drama and this illustration on canvas (23.9 × 8.7 cm) is offered with the volume.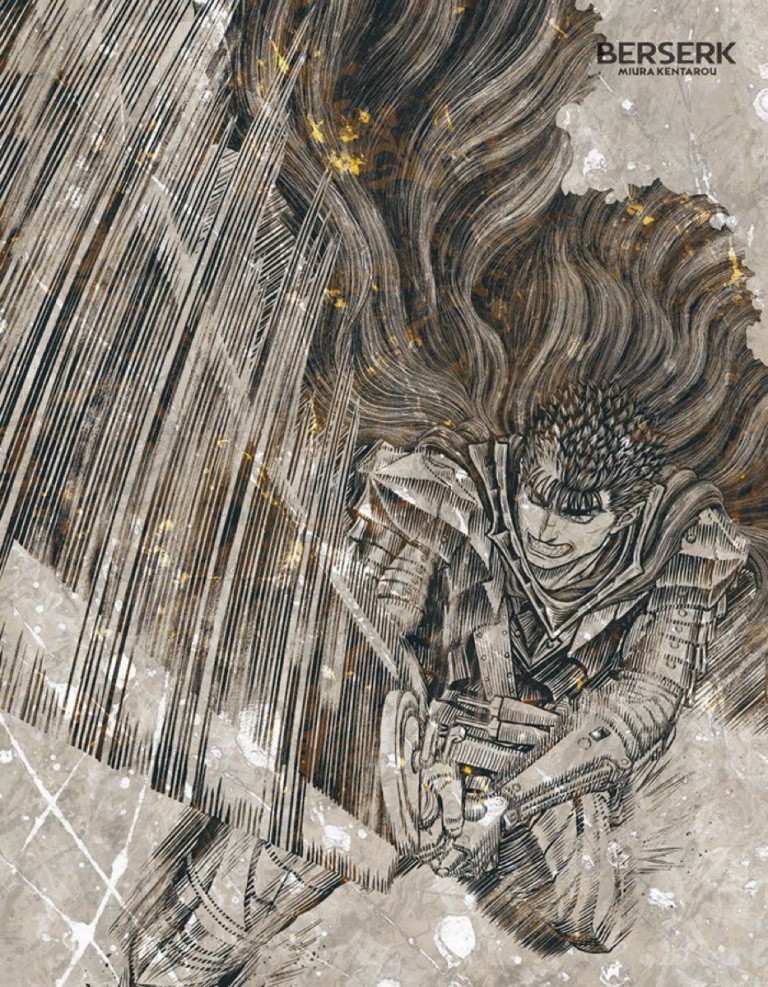 This volume 41 should close the gruesome adventures of Guts the Berserker. Should because, we still don't know if the manga will end like that or if, someone is going to take over the work of the master of dark-fantasy. On May 6, 2023, fans learned with great sadness of the death of the mangaka caused by an aortic dissection. A disease he fought against for a long time trying to finish his work.
For the moment, nothing has been decided but Kentaro Miura's assistant has offered to take over the sequel. The work will not be easy since the mangaka is not considered to be the master for nothing. Its boards and therefore his design are recognized around the world as being the most beautiful in the world rising to the rank of true works of art. It is good to remember that in our digital age, for a long time the mangaka drew all his boards by hand. It took a long time before switching to the graphics tablet.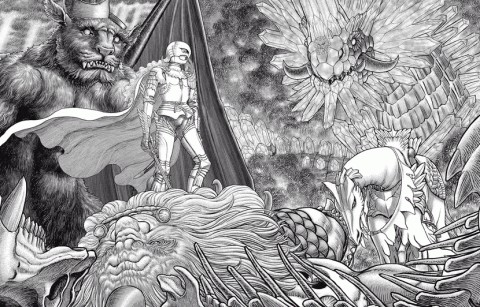 Kentaro Miura's work therefore has a vague future but for sure, will cross the ages as myth and inspiration from any dark-fantasy universe. Berserk now posing as a manga building and respected by all, the release of this last volume bears witness to this with the echo it has. An echo that resounds across the continents, major national daily newspapers such as the New York Times in the United States, Le Monde in France and Asahi Shinbun in Japan wrote an article on this occasion. Each of these items had a beautiful illustration (in the order cited above) that the Shadowbender had left behind.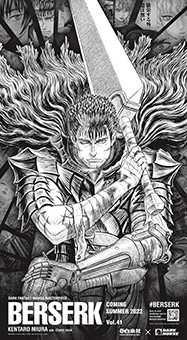 ---