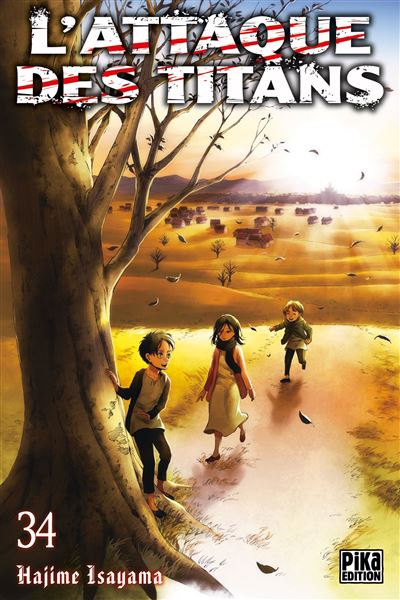 Whether we like the Japanese saga Attack on Titan or not, it is clear that its success is colossal, whether for its manga created by Hajime Isayama, or for its animated series. Last October, French readers were able to finally discover the outcome of Eren Jäger's adventures, thanks to the arrival in our bookstores of volume 34, a final issue which includes new and exclusive bonus pages, published by Pika Edition. As a reminder, in this last volume, Armin and a group of fighters prepare to intervene to stop Eren, while the owner of the Colossal Titan is captured by an enemy titan. The characters are in the midst of a critical situation, as they are surrounded by previous generations of primordial titans.
From its Japanese name Shingeki no Kyojin, the series has also been adapted for our gaming platforms, first via our PCs and consoles in Europe, thanks to the episode Attack on Titan: Wings of Freedom, while that Attack on Titan 2 saw the light of day in March 2018. The mobile game Attack on Titan: Assault arrived in March 2019, a version that allows you to play as Eren, Levi, Mikasa and Armin in order to manage our base and to attack the titans to reconquer the walls of the kingdom.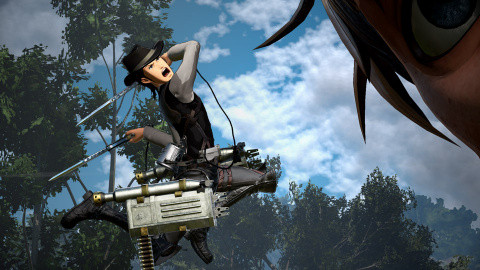 While we must wait until January 9, 2023 to discover the episodes that will end the animated series, the Wakanim and Crunchyroll platforms are launching new episodes of a little over twenty minutes each, as of this Sunday December 19. Initially designed to integrate the bonuses of DVD boxes, these episodes are eight in number. The first three take us into the past of Captain Hansi Zoe and show us the formation of the 104th Training Brigade. Then come two episodes devoted to the past of Levi and the future Major Erwin Smith (taken from the spin-off manga Birth of Livai, at Pika Edition), while the last episodes are dedicated to the adventures of the characters Annie Leonhart and Mikasa Ackermann (manga Lost Girls, also edited by Pika). There is therefore something to wait for the last few weeks that separate us from the outcome of the animated series.