Clash Mini is one of three games announced by Supercell in 2023. It takes place in the same universe as Clash of Clans and follows on from Clash Royale, with a similar design but very different gameplay, since is played on a turn-based basis and not in real time. In Clash Mini, you must place Minis on a game board at the same time as your opponent without being able to see his choice, and then you have to watch them fight automatically. In the next round, you have the possibility to add other Minis that can combine with those you have already placed to become more powerful.
It's up to you to make strategic choices to overcome your opponents without using all your energy!
Supercell released a Clash Mini beta several months ago, and she has not moved from her region lock since. Indeed, it is only available in 7 countries: Canada, Denmark, Finland, Iceland, Norway, Sweden and Singapore. We previously explained how to get into the beta by changing the country of your App Store or Play Store if you want to get started in Clash Mini now, but a much simpler solution now exists for owners of Android smartphones.
To do this, just download an APK file on their Android phone and install the game. the latest version including the new hero, Royal Champion, the two new minis, Musketeer and Prince, as well as Christmas skins. If you ever want to download an older version of the game, just click "See available APKs"and choose the one you want from the link below, on the :
Download Clash Mini (APK) for Android
If you can't or don't want to download the file from an external website and not from the secure Play Store, don't worry: you can always follow our tutorial to change the country of your App Store or Play Store to download the game. directly from these application platforms.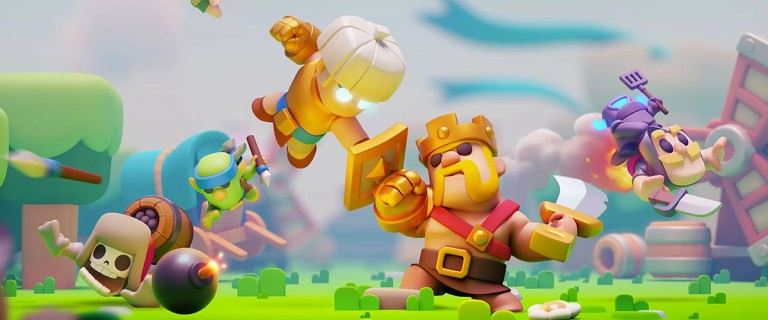 Summary of the complete guide to Clash Mini