Genshin Impact version 2.4 is finally available, including a new island to visit! New characters are also available, such as Shenhe, a 5 star Cryo character. But you know it, the sinews of war are the primo-gems. And that's good, because you will be able to recover some for free
The code to enter
The new code to get free primo-gems is the 9BPCJCQGHAWZ. This will allow you to win 60 primo-gems. So yes, it's not huge, but you know how it goes, there are no small savings …
How to enter the code on your Genshin Impact account?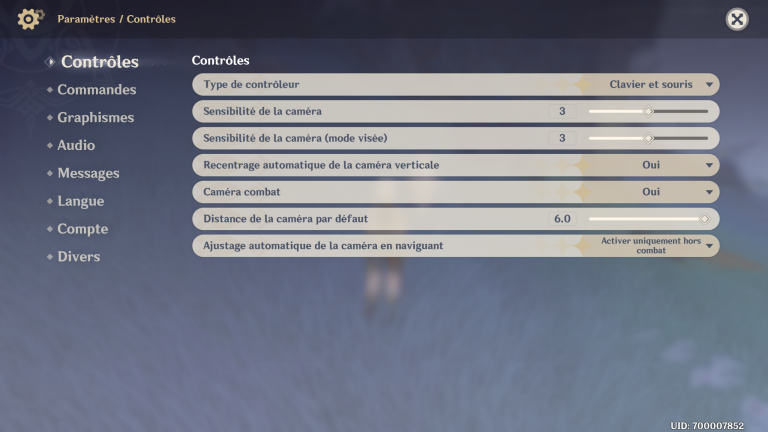 Log into the game, then go to settings (by pressing start / esc / the icon, depending on the platform you are playing on).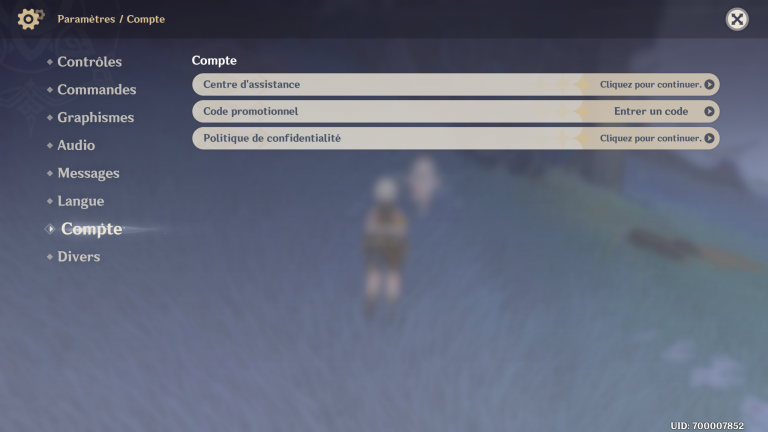 Then go to the part Account. You will then arrive on a page with 3 options: Help Center, Promotional code and Privacy Policy. This is obviously the second option that interests us here.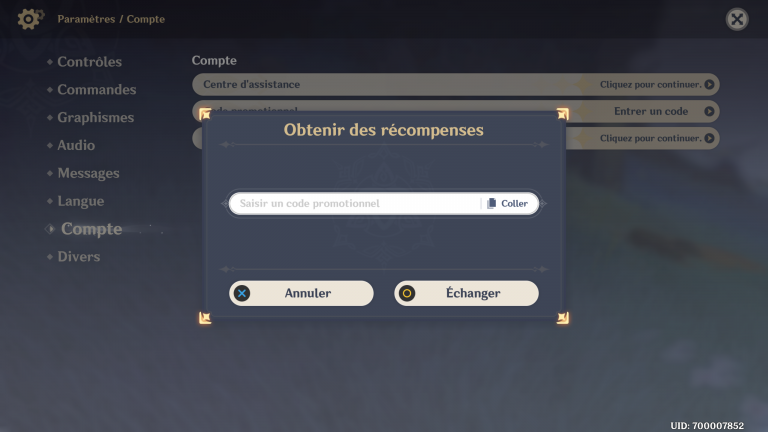 A window will then open, asking you to enter a code. Enter code 9BPCJCQGHAWZ and validate it by pressing To exchange. The latter will then be validated.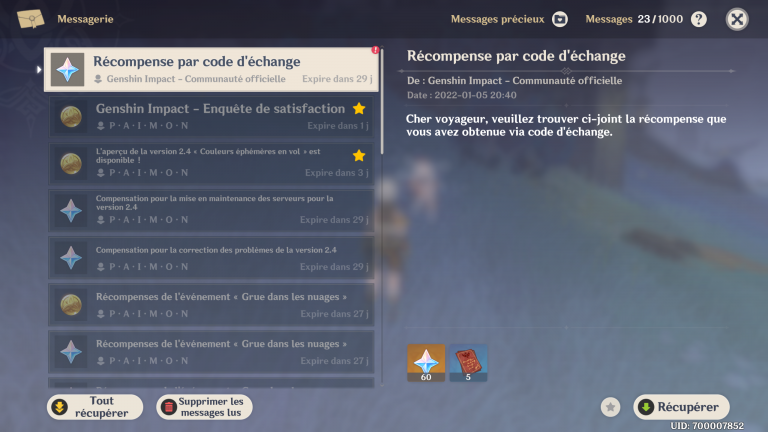 You will then find your reward directly in your in-game mailbox! Enjoy and we hope it will help you get your future favorite character back!