Dying Light 2: Stay Human will put players in the shoes of Aiden Caldwell, a survivor operating in a world ruined by an infection that has turned most humans into zombies. Playable in first person and offering melee mechanics, shooting, skills, quests, exploration, crafting and parkour, the title should offer a colossal lifespan to players wishing to complete it 100%.
A few days ago, Techland presented the skills of our character, announcing a great freedom of action and movement. The whole thing was illustrated by a superb trailer in 4K, and by a new interview carried out in-house, in which the studio detailed his approach to the HUD, its customization and accessibility options. But this weekend, Techland has communicated again, in order to inform us that it will be necessary hang on to get the 100% completion.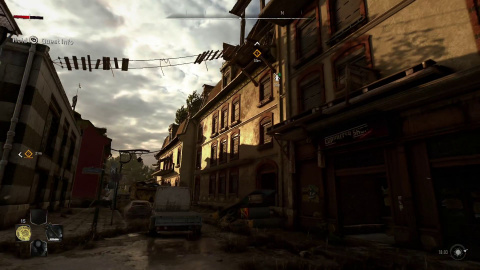 On Twitter, the studio said that to do it all and see it all in Dying Light 2, it will take at least 500 hours! A colossal lifespan, which the developers compare with the time it takes to go from Warsaw to Madrid on foot. However, and faced with the reactions of the players, the studio specifies that we are talking about the total completion of the game, and that the campaign accompanied by a few sides will require 70-80 hours of play to most "in no hurry" players.
Note: It's about 100% completion rate, most of the players who are in for story and side quests will be able to complete the game quicker, it will still be a solid experience though!

– Dying Light (@DyingLightGame) January 8, 2023
To completely complete Dying Light 2 Stay Human, you will need at least 500 hours, almost as much as it would take to walk from Warsaw to Madrid! Note: This is about a 100% completion rate, most players interested in the story and side quests will be able to complete the game faster, but it will still be a solid experience!
In one another tweet serving as an update to these statements, Techland said:
The 500 hours are tied to maximum play time – complete all quests, endings, and explore all parts of the world, but a regular player should complete the story + side quests and do a lot of exploration in under 100 hours, so don't worry!
The fact remains that, in all cases, Techland has largely revised up its content compared to the first episode, released in 2015. Going for a quick tour of the How Long to Beat site, which gives you an idea of ​​the time needed to finish a title in various configurations, you realize that it took about 17.5 hours of online play to see the credits, 35 hours to tour the content, and about 55 hours for 100%. If we are to believe the statements of the studio, the playing time necessary for the total completion of Dying Light 2 was multiplied more than 9 times.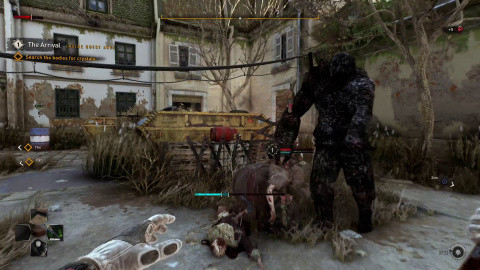 ---