We told you about it this morning: the Epic Games Store is playing Santa Claus this December, and offers a game to be recovered forever every twenty-four hours. 5:00 p.m. rang, and the twelfth free game was revealed: after Prey and Control, it is Mages of Mystralia who is get free for 24 hours.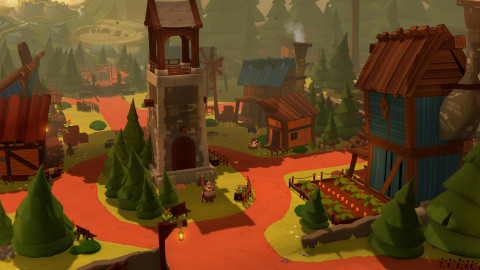 Released on May 18, 2017, the title is developed and published by Borealys Games. The player plays there the young witch Zia, a girl living in the kingdom of Mystrelia. Once dominated by magic, the kingdom has decided to ban it. In order to understand such a decision, the player will have to learn to create and control their own spells, and use them on creatures that stand in their way.
It is therefore Mages of Mystrelia which is offered for 24 hours on the Epic Games Store, a title rather appreciated by the community since it has collected 686 positive evaluations on average on its Steam page. There are therefore only three games still unknown to the battalion.
Nevertheless, as usual, players can try to guess the next one offered thanks to the cover photo: several logos are scattered on the gift wrap, and give an indication of the next title. For example, for Second Extinction, dinosaur heads had slipped on the packaging. For the mystery game of tomorrow, the editorial staff already has their own idea. But we wait until 5:00 p.m. tomorrow before making sure!