The Final Fantasy series may well be part of the furniture, it is not about to run out of steam and will soon (well, almost) know a host of eagerly awaited new titles. We can for example quote Stranger of Paradise, but also the high-powered Final Fantasy 16 or the second part of the remake of Final Fantasy VII. There is going to be something to do, yes, but maybe not for everyone.
Sony's alliance with Square-Enix is ​​evident, and has been for years: Many games have seen their popularity explode on PlayStation consoles, even leading the publisher to announce Final Fantasy XIII and Final Fantasy XIII-2 as PS3 exclusives (history will say otherwise, however). More recently, we can also mention the temporary exclusivity of Final Fantasy VII Remake on PS4 and, in general, a tendency to favor Japanese machines to the chagrin of Xbox players.
According to Jordan Middler, journalist for the VGC media, who spoke on Reddit, this shouldn't change … and the trend should even lock in. According to him, "Square Enix is ​​firmly on Sony's camp, even beyond what the general public can know" : he even claims that the future main opus (mean by that, numbered) of the series will not be released on Xbox machines at all.
Always according to his words, Sony would very seriously want PlayStation to be the main home of Final Fantasy for at least this generation and unless "Something doesn't change", this will remain the case for years to come: Microsoft's consoles would simply be neglected. Finally, the user, visibly well informed, declares that Square-Enix is ​​still said to be interested in releasing its main Final Fantasies on PC as is currently the case, favoring temporary PlayStation exclusives.
If all this turns out – and we obviously advise you not to take it all at face value – Xbox gamers wanting to touch a title like Final Fantasy XIV can then put a stop to it … and the examples may well multiply in the future with FF16 and FF7 Remake 2.
Note that the spin-offs of the series would therefore not be affected., like Stranger of Paradise which is indeed planned on all media simultaneously (PC, PS5, PS4, Xbox Series and Xbox One) on March 18.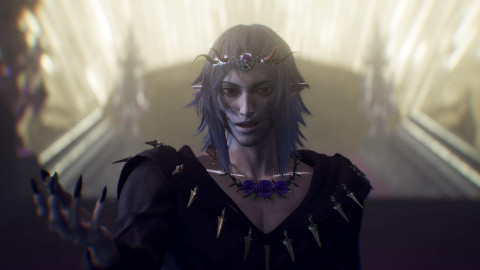 ---