First of all, don't miss the codes for the first gems offered! They are valid for 24 hours, so don't delay !. Here is a summary of all the announcements made by MiHoYo on this version 2.4 presentation stream. You will find more information on Shenhe and Yun Jin, the events, a free 4-star character …
Developments in history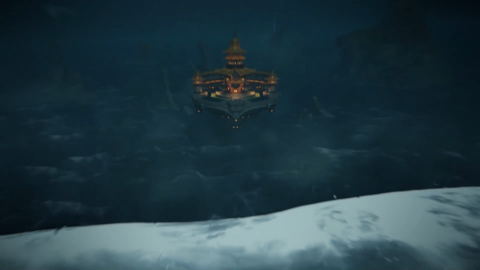 The story will continue, and Shenhe will obviously be of paramount importance in its development.
A new quest for Archon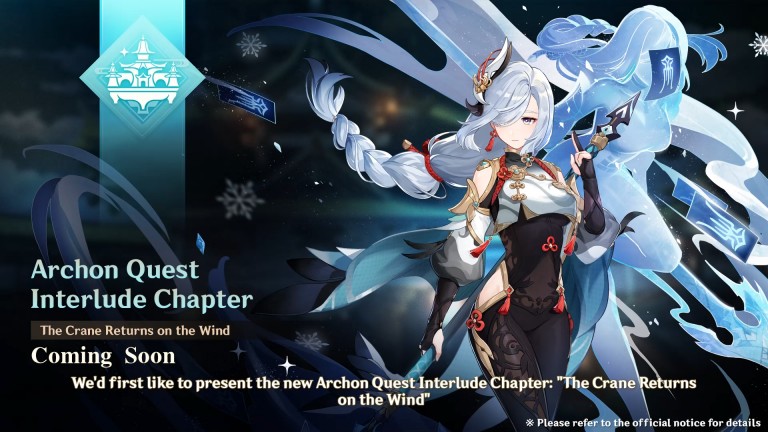 There will be a new Archon quest in 2.4 to perform, Shenhe will be the "star".
Shenhe and Yun Jin will be released in 2.4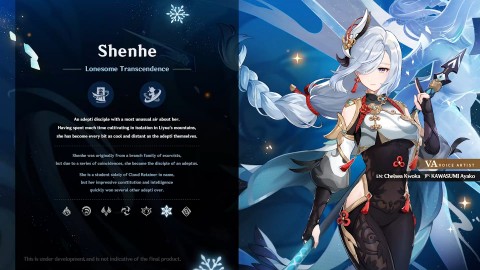 It was already confirmed, and no change in this regard: Shenhe and Yun Jin will be released on the next version of the game.
The stars of the next banners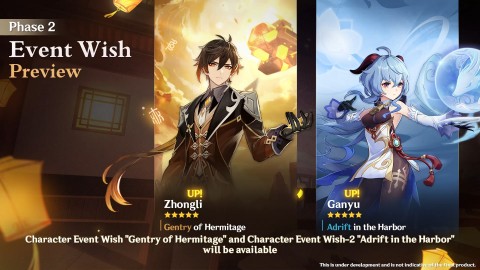 The banners will be very busy: The first will see the return of Xiao alongside Shenhe and Yun Jin
Ganyu and Zhongli, they will be in the second banner available a little later in 2.4
New hangouts with your favorite characters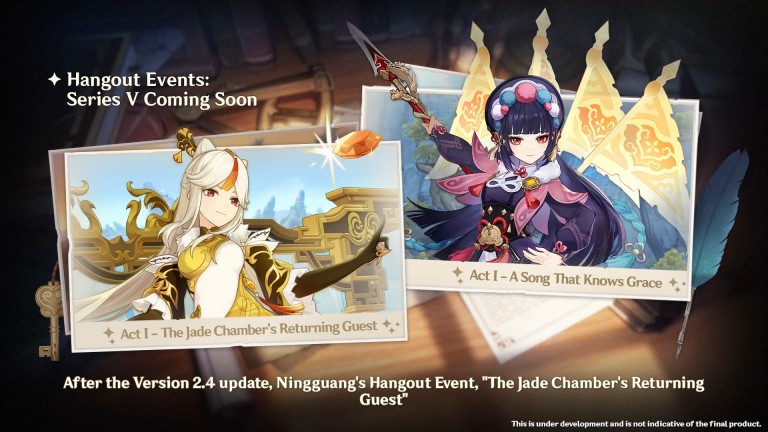 New walks with Ningguang and Yun jin will be available.
A new weapon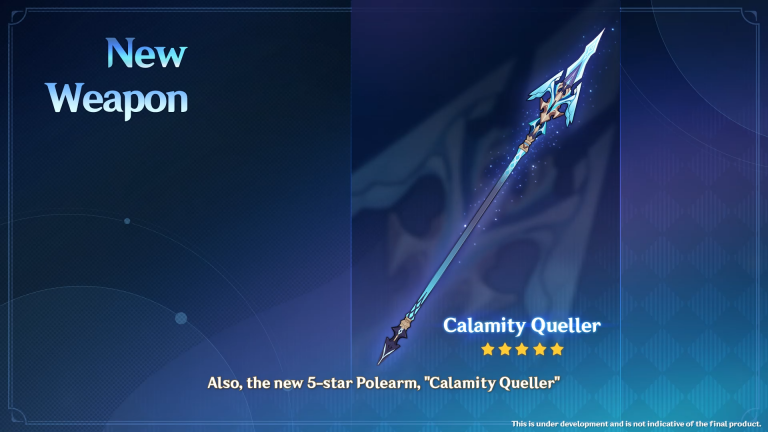 A new 5-star weapon has been confirmed. She will undoubtedly be perfect for Shenhe.
Connection rewards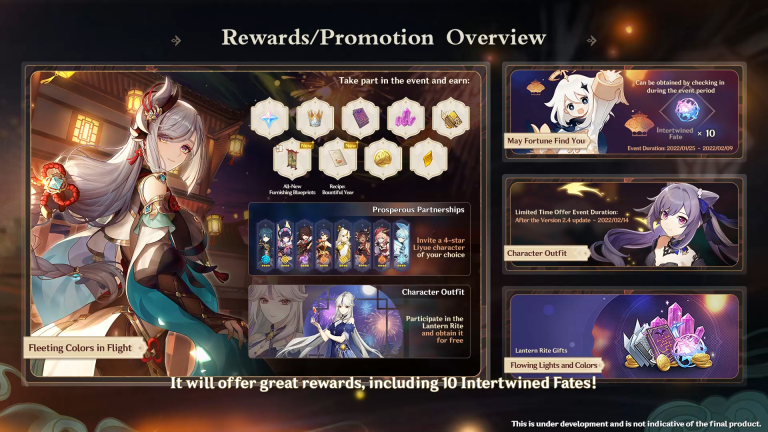 In January, log in every day from January 25, and thus recover
2 new costumes for Ningguang and Keqing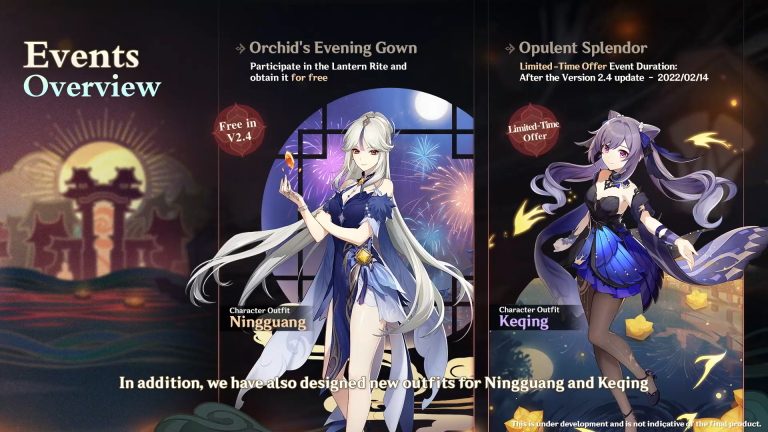 2 new costumes are coming to Genshin Impact! That of Ningguang will be free while that of Keqing will be available in the store for real money.
The Enkanomiya archipelago, a new area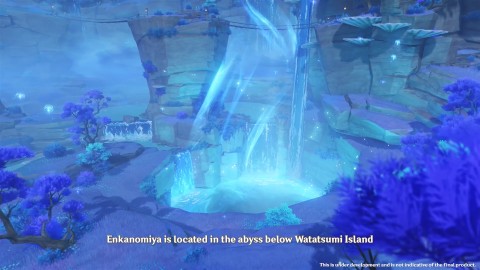 MiHoYo presents us Enkanomiya, a new zone which will be available in 2.4. This mysterious area has a very special atmosphere.
New monsters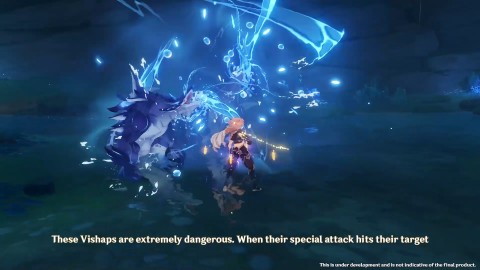 New threats will be present on the archipelago from Enkanomiya…
New optimizations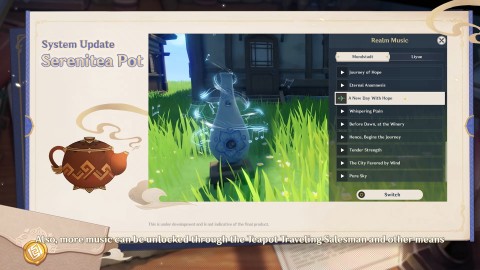 Several optimizations will appear in 2.4: You will see in real time if you are still on time in the abyss, you can customize the shortcut wheel, the map will now display the areas on the right for quick access, etc. ..
You will also be able to purchase in-game music from your Serenithéière and listen to them there.
A new web event is coming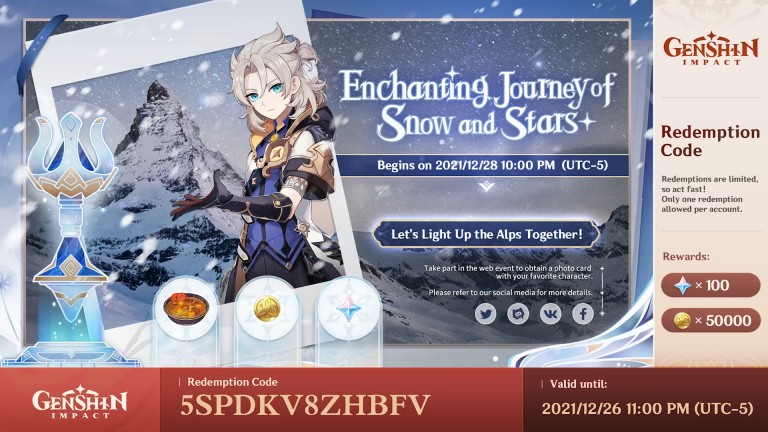 A new web event will be available on December 28 on the MiHoYo website. More information on it as soon as it is released.
The events of version 2.4
The return of the lantern festival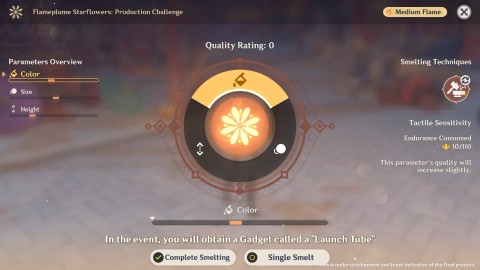 This event will celebrate its return to 2.3 with new challenges. In particular, a 4-star character will be recoverable for free if you make the event!
In study of potions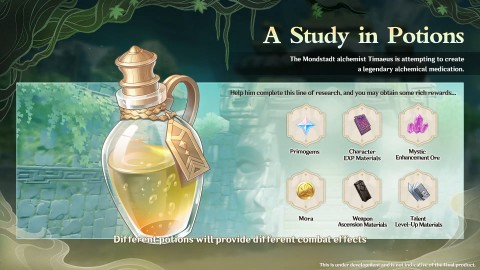 This event looks quite interesting: It will ask you to use potions which will give you various buffs and complete challenges.
Eight locales over mountains and seas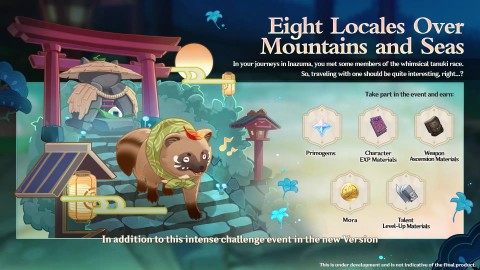 A new event will ask you to take a walk with a Tanuki and collect rewards by taking a picture of him in certain places.
The return of the Windtrace, the PVP hide and seek event!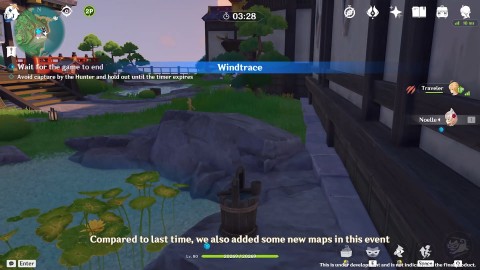 Great news for those who enjoyed the event: It will make a comeback in 2.4 with new maps!