We learn, through the site Sportskeeda, that Mihoyo's game is about to undergo further censorship from Chinese players. Outfits available in the West will be redesigned for the Middle Empire. In other words, Chinese players are going to have to settle for alternative costumes for the characters of Jean, Amber, Rosaria and Mona. It was through a tweet that the game's account broke the news.
Dear Travelers,

We will release the Alternate Outfits, which are partial redesigns of the default outfits of "Dandelion Knight" Jean, "Gliding Champion" Amber, "Thorny Benevolence" Rosaria, and "Astral Reflection" Mona.

View details here: https: //t.co/sxW2Tm9m8l pic.twitter.com/ky6S7sb0sc

– Genshin Impact (@GenshinImpact) January 4, 2023
Upon closer inspection, players noticed that Mona's look was very different from the original. Obviously, it did not take more for the fans to stand up against these decisions. We must believe that Genshin Impact is doomed to regularly undergo this type of modification. Mihoyo's title career, although it is an immeasurable success, will forever be punctuated with more or less important micro-events. Coming from the West, some choices may surprise, but we must not forget that the studio has been a bit in the eye of the storm since the events of recent years, starting with the assassination attempt in April 2023. This will not prevent Genshin Impact from rising to new levels – although there is sometimes an erosion of the community.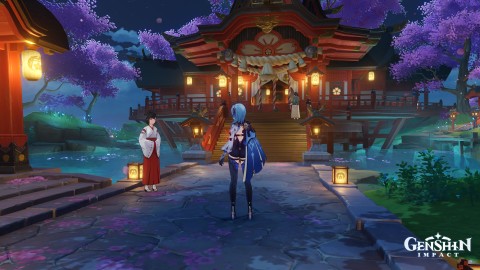 If you want to know more, we invite you to watch the column published above.