Trailer from Marvel Ultimate Alliance, released in 2006.
Rumor of a movie Ghost rider appeared after Elizabeth Olsen, who plays Scarlet Witch, said in May that some of the MCU's upcoming films would be "crazy, with a horror movie vibe". Few are the characters able to install such an atmosphere, and, among them, we find Ghost Rider.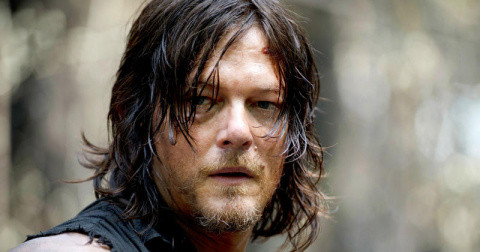 Disney has not yet announced that a film dedicated to the character is in the boxes, but the rumor has recently made a comeback, with the added bonus of an actor well known to the players, Norman Reedus. Mainly known for his role as Daryl in The walking dead, the actor also lent his features to PT, the playable trailer of Hideo Kojima's canceled Silent Hills, before following the Japanese creator on Death Stranding.
Created in 1972 by Roy Thomas and Gary Friedrich, Ghost Rider is an anti-hero inhabiting the body of Johnny Blaze, who contracted with Mephisto. Fighting violence in the streets and mowing down damned souls to expel them from the living world, he only appears at night with his skull on fire, his chains, and his iconic motorcycle. Held until 2012 by Sony, the rights of the character have since been in the hands of Marvel, and therefore of Disney.
The studios haven't announced anything yet, but Norman Reedus very recently liked various publications related to Ghost Rider. Some of these posts are fan art, others indicate Norman Reedus would make a very good Ghost Rider. With communication around this sort of thing being closely watched, these likes are intriguing. Everything has taken on a little more scale with the recent statements of Angela Kang, showrunner of The walking dead. This indeed indicated:
I'm just saying… Norman Reedus as Ghost Rider, that WOULD be great.
An enthusiasm which, combined with the attitude of Norman Reedus on social networks, allows fans to dream. Still, we will have to wait for Disney to deny or formalize the project to be able to really ignite!
---