We told you about it yesterday: Famitsu, a huge video game magazine in Japan, interviews multiple developers from the archipelago every year. Among them, Hideo Kojima. The illustrious creator of the Metal Gear series and recent director of Death's Stranding has big ambitions for the years to come. In Famitsu's columns, he says he's working on two separate games. Without specifying a title or even giving a single clue, he specifies that the first will be "a big game" while the second will represent a challenge.
With these words, Hideo Kojima relaunches (probably unconsciously) the many rumors that accumulate around his projects. Just ten days ago, Kojima posted on Twitter (his favorite playground) a photo of his collaborator Yoji Shinkawa alongside a PlayStation 5 development kit. the effect of a small bomb: at the end of August, the main actor of Death Stranding had mentioned that the second opus of the saga would be in negotiation, and would probably be developed on PS5. A second episode that could quite fit with this definition of "big game"mentioned by Kojima.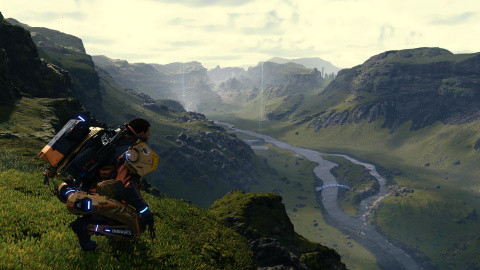 Of course, other rumors already mentioned in the year could also apply to Kojima's comments. First of all, the Abandoned game that many people have combined with Kojima Productions. In addition to the remake of a horror game via a new Silent Hill or PT, it is an ambitious project that Hideo Kojima would also carry in his bag. Last April, talks between Microsoft and the developer would have launched: the first would benefit from the creative talents of the second, while the latter would benefit from the multinational's cloud services and servers.. An exchange which takes more and more direction insofar as Kojima had evoked in November to want to make a game "which can be transformed in real time"and accessible to everyone.
Finally, it is worth remembering that 2023 may also be the time for Kojima Productions to unveil its projects other than those related to video games. This year, she opened a division dedicated to film, music and television.. A new activity that could allow Kojima to express himself through the seventh art, he who has always shared his favorite productions on Twitter.
Source: Famitsu