A compilation gathering Hitman, Hitman 2 and Hitman 3 just announced as Hitman Trilogy by IO Interactive. The compilation will be available on all platforms (except Switch), including Game Pass upon its release on January 20, one year after the release of Hitman 3.
IO Interactive issued a press release to announce this trilogy:
Now that the trilogy is complete, we are very happy to present Hitman Trilogy, a way to new players to embark on the World of Assassination. This collection brings together Hitman 1, Hitman 2 and Hitman 3 in a single package, making it easier than ever to make your first steps as Agent 47.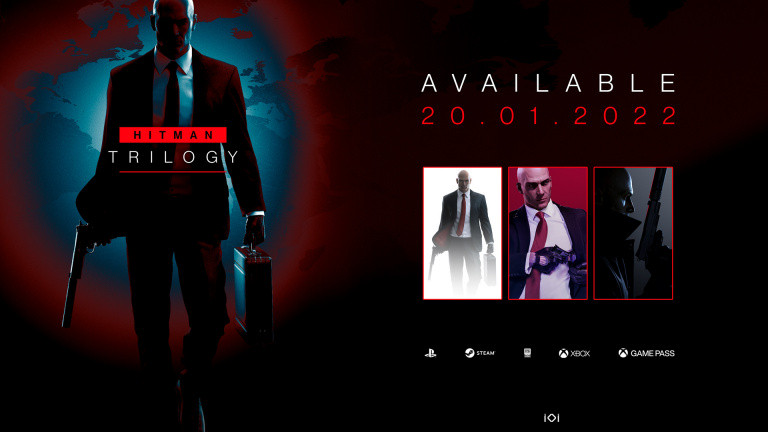 Hitman Trilogy will be available digitally from January 20 on PS5, PS4, Xbox Series, Xbox One, and PC. On PC, it will be playable on Steam and on the Epic Games Store. It should be noted that the game will be available from first day on Xbox Game Pass and PC Game Pass.
Already available on PS VR, the Hitman games will also be playable in virtual reality on PC. Indeed, the Steam version will support VR on PC, especially with Oculus headsets. The PC version on Steam will also have technical features such as: Ray-Tracing, XeSS and Variable Rate Shading. IO Interactive is also announcing that it is working to add support for trophies on Steam and collectible cards. Finally, the Trinity Pack pre-order bonus of Hitman 3 will be included for all editions purchased during the first thirty days.
Hitman Trilogy will be released on January 20 for PS5, PS4, Xbox Series, Xbox One, and PC.
To read next: