When it comes to charging devices, the name that comes up most often is Belkin. A world leader in this type of product, it has joined forces with the French manufacturer Devialet, a specialist in high-end wireless speakers, to produce an accessible model, but without shying away from its high standards. The result: the SoundForm Elite, a three-in-one connected speaker that has seen its price drop by 60% at Fnac.
Released during the year 2023, the SoundForm Elite has intrigued by its shape. Strongly inspired by Google Home, it left more than one skeptic before making the happiness of its buyers. And with such a price, you might just be the next one to fall for her curves.
The Belkin / Devialet duo may seem surprising, but the American company did not choose the French manufacturer by chance. Indeed, Devialet is known for its formidable Phantom speakers, but it also works with Free as part of the Freebox Delta. By opting for such a partner, Belkin wanted to marry its qualities to that of the French giant. And the SoundForm Elite is proof of this: it's a success!
Sleek and compact, the SoundForm Elite is a multifunction connected speaker. In addition to being the perfect companion for quality music listening, the device also acts as a personal assistant thanks to its compatibility with Google Home and Alexa. Convenient to ask for the weather or news while listening to the latest trendy hit. Its other strong point lies in its recharging capacity. At a time when we still plague the autonomy of our batteries, this small object can be very useful. In addition, its induction charger is tilted so that you can see your screen.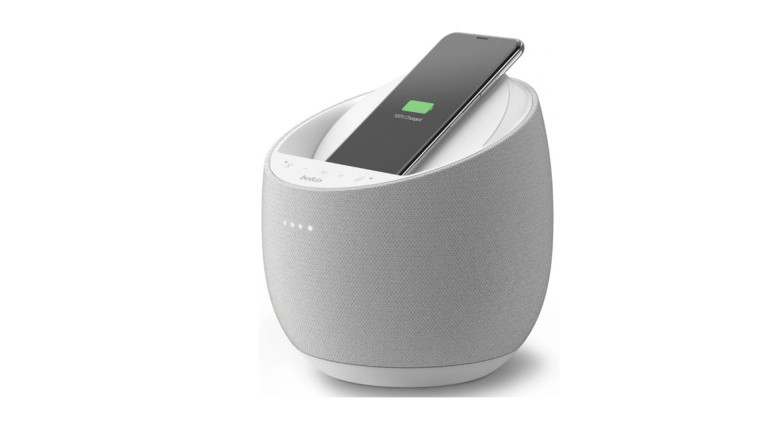 Obviously, by partnering with Devialet, Belkin wanted to ensure quality sound to its product. And the least we can say is that the two partners did not do things by halves. The SoundForm Elite is equipped with Speaker Active Matching (SAM) technology which reproduces the original sound produced by the artist you are listening to. In addition, the "Push-Push" configuration of the speakers removes any roughness in the sound. And for good reason, the sound vibrations are suppressed, which provides a very pure sound and powerful bass. And in addition, it can be paired with any connected speaker compatible with Alexa or AirPlay 2.
Normally available at a price of 249 euros, the SoundForm Elite connected speaker is currently on sale for 99 euros at Fnac.