The end of the year on Marvel's avengers was marked by the arrival of Spider-Man. In this regard, we gave you elsewhere our impressions on this new ally which is monopolizing the news of the game at the moment, after the introduction of Hawkeye and Black Panther. Overall, 2023 has been a rather chaotic year for the game and development teams between player anger and the cleat sent by Square Enix.
However, the studio seems to want to bounce back and restore its image with a series of new additions during the coming year. For the moment, nothing has been formalized from Square Enix or Crystal Dynamics, but the first elements have been found on the internet. Indeed, one of the most knowledgeable insiders about the game featuring Marvel and Disney superheroes has come to give weight to recent rumors about one of the future DLCs.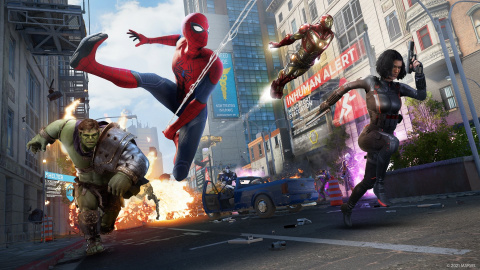 After revealing last year that the Black Panther voice actor would be the same as Kratos in the reboot of God of war, insider and dataminer Miller has made public a rumor concerning the arrival of a superheroine in the ranks of the Avengers. The list of superheroes that could potentially be introduced into the game was quite long, but it looks like Crystal Dynamics has made their choice.
As Miller reveals, it is likely that actress Krizia Bajos, which we recently encountered in the Netflix creation Arcane where she played the character of Ximena Talis, takes on the role of Jennifer Walters. If this name does not ring a bell, know that behind it hides a famous lawyer, cousin of Bruce Banner, who will become Miss Hulk, or She-Hulk, following a blood transfusion.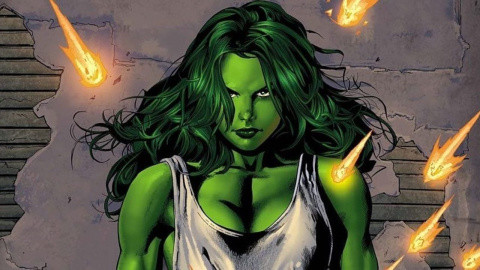 You will understand: She-Hulk would be one of the next candidates for the post of Avengers in the band of Tony Stark. If it is only a rumor, corroborated by an Internet user well informed on the subject, it got even bigger when the actress and voice actor responded to Miller's tweet with a "green heart" emoji, which strongly resembles a half-word formalization.
For the moment, no information has reached us on the introduction of Miss Hulk, nor on the date of her potential arrival. However, players are speculating on a March release, which would coincide with the start of the game's next roadmap.. All that remains is to wait for a response from Crystal Dynamics which will confirm or deny the coming of the super-heroine in 2023.