While Jeff Fish, senior vice president of GeForce at Nvidia, recently described the RTX 3090 Ti as being "a monster of power", we learn today that this juggernaut of graphics cards has lead in the wing. The specialized site TweakTown explains that world's heaviest GPU encounters production issues, so much so that Nvidia would have asked its partners to stop the factories.
If the information given by TweakTown stops there, Videocardz has dug on its side to bring water to the mill: its own sources have confirmed the pause of the manufacture of the RTX 3090 Ti from Nvidia, and explains the situation by "problems with BIOS and hardware". The details stop there: we do not know, for example, if the concerns will require a revision of the graphics cards already produced.
At the same time, the site indicates that Nvidia has canceled an embargo that was set this week, and which potentially corresponded to a concrete presentation of the RTX 3090 Ti. The release date of the card was also expected on this occasion: according to rumours, it was fixed at January 27 next, a timing that could match the official disclosure of the graphics card specifications. Obviously, we will still have to wait to learn more about this model.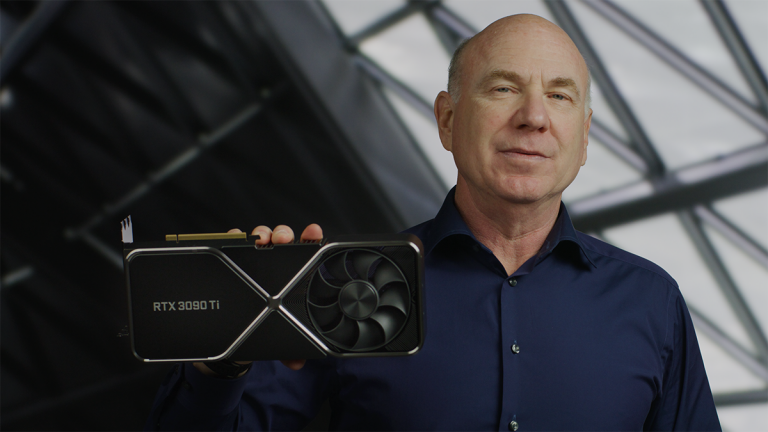 Let us remember, however, that thanks to the many leaks of information offered by the Internet in recent months, the RTX 3090 Ti doesn't seem to have much to hide anymore. Equipped with the GA102-350 GPU integrating 10,752 CUDA cores, it has 24 GB of GDDR6X memory clocked at 21 Gb/s, for an estimated bandwidth of 1008 GB/s. A TDP of 450 Watts is also expected, which would make it, unsurprisingly, the most greedy graphics card of all the RTX 30, or even of all the graphics cards on the market: Nvidia could recommend equipping the PC with a power supply of 1000 Watts, or even 1200 Watts to avoid unpleasant surprises. A single 16-pin power connector is also expected.
To find out more, both about the specifications of the card and its release date, we will probably have to wait a little longer.. As for its price, one wonders if Nvidia will dare to mention it, given the delirium of current prices: when we see at what prices the RTX 3080 12G are sold, we are entitled to ask the question.
Sources: TweakTown and VideoCardz