We summarize the characteristics of this TV in a few words: Smart TV under Android, 4K, QLED, 120 Hz, HDMI 2.1, HDR10 +, Dolby license, 65 inches. Like that, people who know a little about it have already understood what it is all about. For the others, we will go into more detail below. Just remember that it is really a beautiful beast.
And yes ! For a few years now, some Chinese tech giants have started to make their hole internationally with products with pretty crazy value for money. The best examples that you surely know are those of Xiaomi or Huawei. A 65-inch 120 Hz QLED panel from Samsung does not have the Dolby license and often costs several hundred euros more than the TCL 65C729 that we are presenting to you today.
Even at its introductory price of € 1,199, this 165cm diagonal TV (that's really big, especially if you're coming from an old TV without 4K) is well priced. When one of the most famous French ecommerce sites in the TV sector, Son-Vidéo.com, also offers a discount of over € 300, frankly, the business is too good to wait for the sales. Thanks to this promo, you will only pay 879 € your future TV (spread over 10 months free of charge).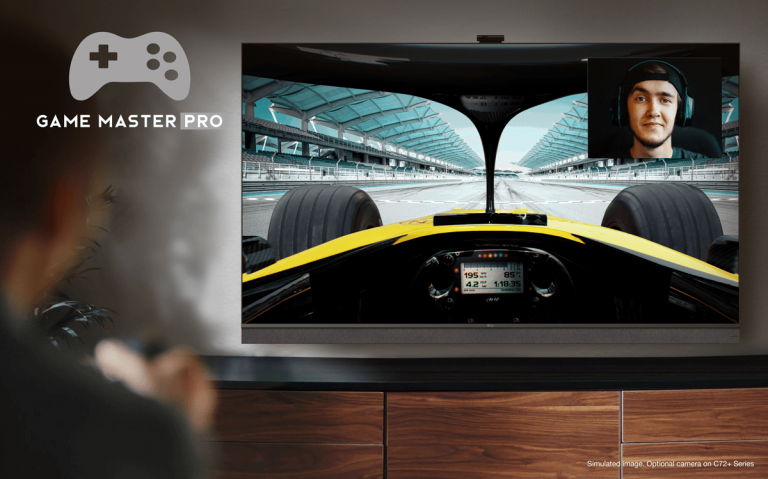 Why do we insist that this TV from TCL is ideal for the PS5 or Xbox Series X? Thanks to several features that all next gen gamers should watch out for: 4K HDR, gaming mode, 120 Hz and HDMI 2.1 port. Combining all of this together, you can play the best that the latest trendy consoles have to offer: 4K in 120 FPS. A beautiful and ultra fluid game.
Between the HDR10 +, Dolby Vision and Dolby Atmos, you can also enjoy movies from your sofa like never before. These image processing technologies really change everything with use. Some people are worried that they don't have enough perspective for the size of the TV. It is wrong. Thanks to 4K and QLED technology, the distance needed to fully enjoy a large screen has been greatly reduced. Even having "only" 2 meters distance is even rather optimal.
Speaking of QLED, let's finish on that. For a lot of people, this acronym that we often find at Samsung is still a little vague. The QLED is there to compete with the OLED. The idea is to miniaturize the backlight diodes behind the screen and control them thanks to the TV's AI. This makes it possible to drastically increase the contrast of the TV, and therefore the color rendering, while maintaining a beautiful brightness. All without any risk of burns, a major weak point of the OLED.
Finally, remember that this is a connected tv which takes advantage of the ultra ergonomic interface of Android TV! You will find at the touch of a remote control all the applications you want (or almost): Netflix, Amazon Prime Video, Disney +, HBO, Molotov, YouTube, Twitch …