The My Hero Academia license is still on the rise and the next chapter from the series is long overdue. The production of season 6 is underway and each one goes through the weeks while waiting for a date.
My hero academia, these are manga, an animated series and video games, mainly published on our mobiles. While the release of the manga series is underway, speculation is rife regarding the arrival of season 6. The previous rumor suggested a return to our screens this fall, which has since been confirmed, followed by a new rumor mentioning the date of October 22, 2023.
In previous seasons, the series premiered in the spring four times out of the five seasons already available and so far once in the fall. Season 6 will therefore begin to strike a balance between these two publication periods.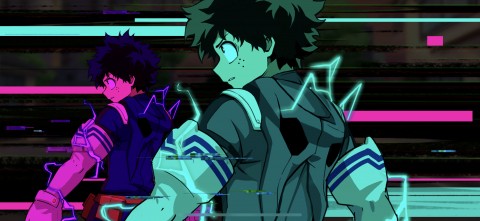 For now, the date of October 22 is little more than a rumor, but it was put online before the start of the Japanese event Jump Festa, currently underway. It is therefore still possible that this will be confirmed during the weekend. However, the Jump Festa was the occasion for Koei Horikoshi to publish a press release that mentions the anime as well as the end of the My Hero Academia manga:
I will do my best to make the manga exciting too. I think it will probably reach its conclusion soon, so I will do my best to keep you enjoying it until the end.
For now, the prolific series still has a bright future ahead of it, whether through anime, films, reading our printed tomes, or reading online. As for the various chapters, they can be consulted via our screens, in particular on the official site which distributes the versions translated into French. At the moment the last chapter to watch is number 337.