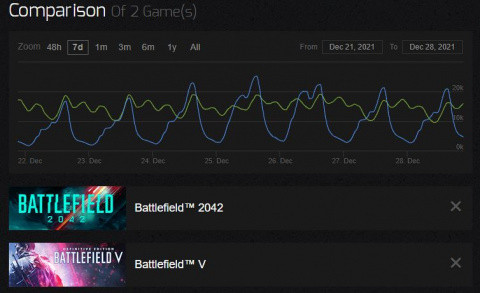 Obviously, the cumulative problems of Battlefield 2042 encourage players to go and play other multiplayer FPS. Since Christmas Day, the latest DICE even seems to be regularly beaten by … Battlefield V, which is none other than the previous game of the license. According to data from Steam Charts, which should still be taken with care, Battlefield 2042 now struggles to reach 19,000 players on Steam, where Battlefield V once again exceeds 25,000 players. A situation which has lasted for 5 days, but which must however be put into perspective, first of all because these figures are for Steam only.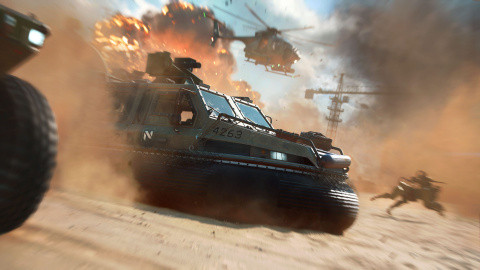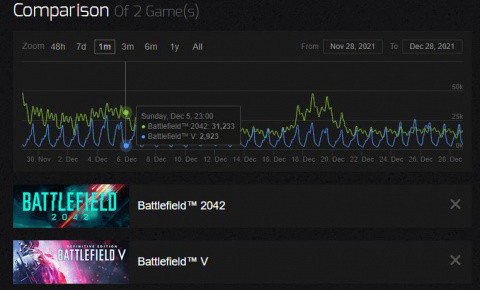 When we look at the graphic of the site, we realize that amplitude is much greater for Battlefield V than for Battlefield 2042. In other words, Battlefield 2042 is regularly beaten in the middle of the day, but does not drop below 10,000 players, when Battlefield V can rise to 25,000 active players then drop to 2,500-3,000 players afterwards. That being said, Battlefield 2042 has lost a huge number of players since mid-December, where about 50,000 players were identified on the title.
It will be necessary observe this trend in the days and weeks to come, to see if it continues, or if the work of the DICE developers is reversing the curve. let's remember that DICE and EA have yet to reveal the launch date for season 1 of the game. But according to information from the Temporyal dataminer, it could only be launched in March 2023 at the earliest. An estimate based on the length of weekly preseason missions, which could keep players busy for the next 12 weeks.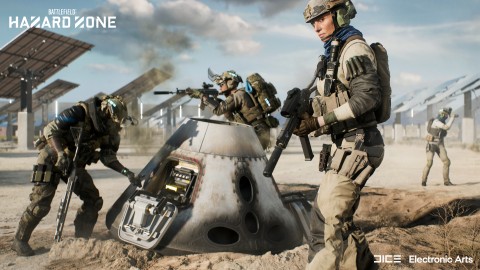 ---