In view of the very clear increase in sales and downloads in recent years, these rankings have become more and more useful and representative. However, keep in mind that physical sales are excluded. rankings that you will see in this article, and that theThe turnover is not taken into account. Quite logically, Sony begins this assessment with ps5 games most downloaded in 2023.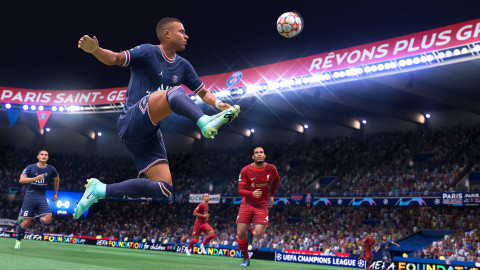 In the United States and Canada, NBA 2K22 wins, ahead of Call of Duty: Vanguard, Marvel's Spider-Man: Miles Morales, Madden NFL 22 and Battlefield 2042. In Europe, where football is king, it is obviously FIFA 22 which rises to the top of the ranking, ahead of Call of Duty Vanguard, FIFA 21, Marvel's Spider-Man Miles Morales and Battlefield 2042. Far Cry 6, Ratchet & Clank: Rift Apart, Resident Evil Village or still Deathloop and It Takes Two are in the top 20, but some differences and surprises are to be noted on both continents.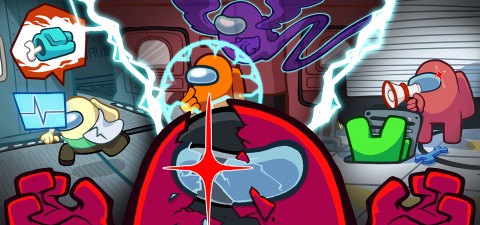 The first one is obviously the amazing 6th place Among Us in Europe, where it is than 13th in North America. Likewise, Kena: Bridge of Spirits is much further across the Atlantic, where it is only 20th, while it is 7th in our regions. Also in Europe, Diablo II: Resurrected appears in the ranking, while it does not appear in the United States and Canada. Let us put aside MLB The Show 21, however, the game of baseball, the sport being not very popular with us, but let us mention the absence of Returnal in Europe, but his 19th place across the ocean.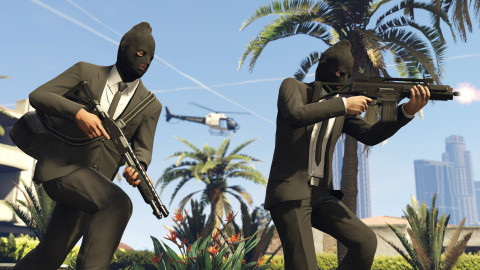 The PS5 may be sold over 13.5 million copies, it is still difficult to obtain, to the point that Sony would have decided to increase the production of PS4, console sold for more than 116 million units. This is why the ranking of annual downloads on PS4 remains a relevant indicator. In North America, Grand Theft Auto V dominates the ranking, ahead of Call of Duty Black Ops Cold War, Minecraft, NBA 2K22 and Call of Duty Vanguard. The European ranking is slightly different, since GTA V is only second, preceded by FIFA 22. On the other hand, we find Minecraft in third place, ahead of FIFA 21, Black Ops Clod War, and The Crew 2.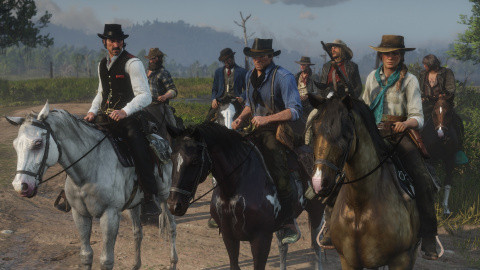 Obviously, this ranking contains the most important cross-gen games, but there are also many titles that have not (yet) been worn. Are thus present Red Dead Redemption II, The Forest, Need For Speed ​​Heat, Gang Beasts, The Witcher 3: Wild Hunt, Gran Turismo Sport, Fall Guys: Ultimate Knockout and Rust.
Long number 1 in the sector, the PSVR has since been overtaken by the autonomous headset of Oculus, the Quest 2. While waiting to see the PSVR2, whose characteristics were recently unveiled, here comes the ranking of the most downloaded PSVR games. Regardless of the continent, the podium is made up of the unmistakable Beat Saber, Job Simulator, and Superhot VR.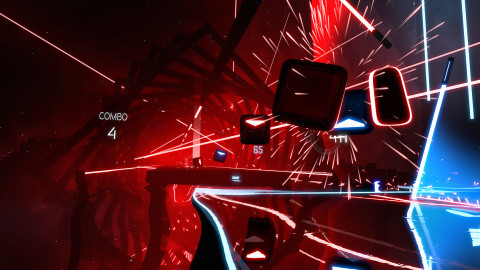 As you will see, there are roughly the same games on both sides, with GORN, Swordsman VR, Creed: Rise to Glory, Vader Immortal or even Rick & Morty: Virtual Rick-ality. Finally, Sony concludes its blog post with the most downloaded free-to-play games, on both PS4 and PS5. Without much surprise, Fortnite dominates the whole, ahead of Call of Duty Warzone, Splitgate / EFootball 2023, Apex Legends, Brawlhalla or Genshin impact.
---