This wireless controller is not a Pro controller produced by Nintendo. On the other hand, it has the appearance and all the characteristics. PowerA is a well-known brand of big N, and the products have all received the blessing of the Kyoto firm. So don't panic: this controller is officially licensed by Nintendo.
This sanf red controller decorated with various discreet symbols and a sublime Zagreus, rebellious son of the King of Hell, shines with its quality of finish. Bluetooth 5.0 for a fast and ultra stable connection with the console, 30 long hours of battery life, two buttons that you can customize (even Nintendo's Pro controller does not offer this), anti-friction rings, ergonomics, small grip … it is bluffing. By the way, PowerA are so sure of the product that they provide a 2 year warranty!
This officially licensed collector-looking wireless controller has just been released and is sold for 10 € cheaper than a Pro controller. Instead of € 64.99, you will only have to shell out € 54.99. A more than fair price for such a nice product.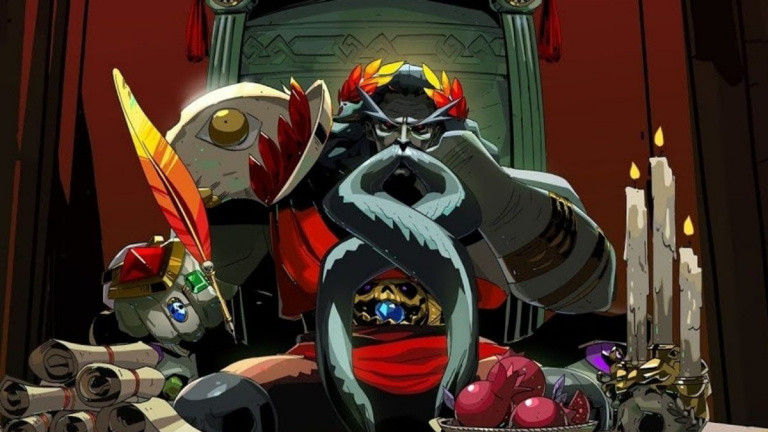 Hades recently made video game history by receiving the first ever Hugo Award (originally a literary award dedicated to fantasy and sci-fi) for "best video game of the year". Besides this prestigious award, Hades is a masterpiece that has collected a bunch of other well-deserved ones.
The game is a roguelite. This kind of game works on a simple principle: you play as a character who tries to advance in a dungeon with multiple rooms, always the same. As you fail, you get stronger and stronger and you advance further and further.
The genius of the SuperGiant Games title is to use this principle to tell a subtle and touching story. The story of Zagreus, son of Hades, who wishes to escape from hell despite his father's defenses. When he dies, it makes sense, he goes back to square one … to hell. We won't tell you more.
In our columns, the title with its rich and addictive gameplay, gripping story, sublime music and striking graphics had a nice 18/20. Better yet, our readers gave it a score of 18.4 / 20. Since we tell you that it is a masterpiece.