The goal of the game is quite simple, it is to score in the opposing goal, as in the classic version of Rocket League. Except that to help you out, Epic Games has put together a whole bunch of special shots. We therefore invite you to discover them, but above all to learn to master them.
For red fire, the maneuver is pretty straightforward, and you may have already done it without doing it on purpose. Indeed, when you touch the ball, you will have to do a flip forwards by pressing the jump key twice quickly. You will then send a bullet which is quite powerful.
The purple shot is a little more complicated to do. First of all, you have to jump and point the underside of the car towards the ball. Once it's done, let go of the direction joystick and when you hit the ball, press the jump button. This gives a stronger boost than the red strike.
The last shot that is possible on Rocket League SideSwipe is the golden shot. For this one, you are going to have to make a U-turn when you land on the ball to make sure that it is the back of the car which touches it. When the contact is made, then do a flip by pressing the skip key twice.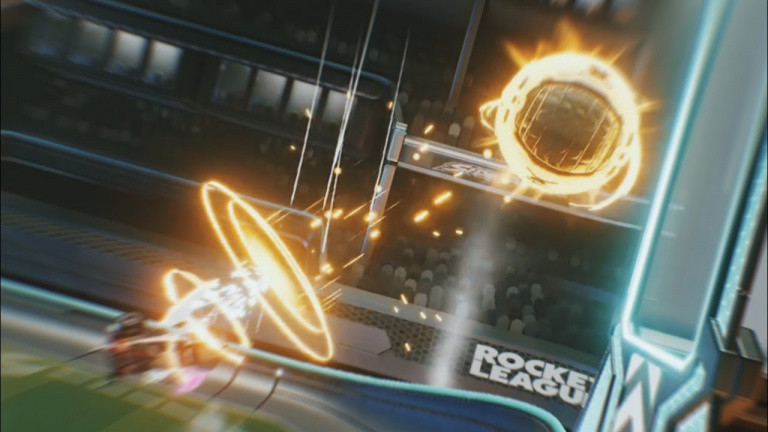 Summary of our Complete Guide to Rocket League SideSwipe