Let's start at the beginning, which is the melting ice. You have already observed if you have been playing since the start of the season that the snow is receding more and more on the map. Recently, we entered the third phase of the season with a Fortnite Chapter 3 map which is therefore now modified.
As a reminder, this is what the Fortnite map looked like at the start of Season 1 of Chapter 3: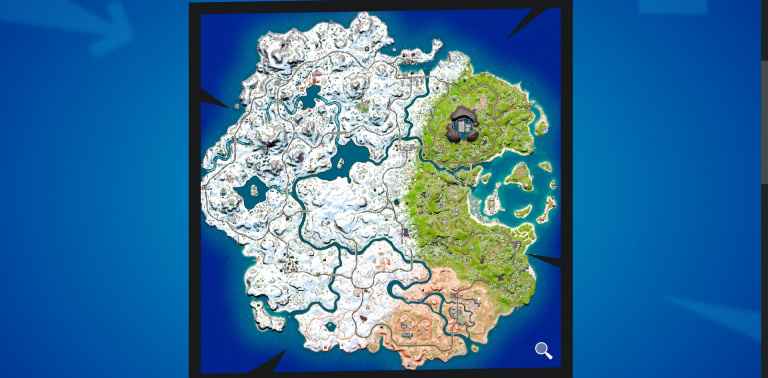 Well, either, melting snow is not very exciting on paper. Except that when we pay attention to the clues left by Epic Games on the future of this season of Fortnite, we realize that if, this melting ice, it is more than interesting.
Indeed, we will find several elements that we will describe to you in the rest of the article which will appear as the snow recedes from the map. One of these elements, it is neither more nor less than the town of Tilted Towers.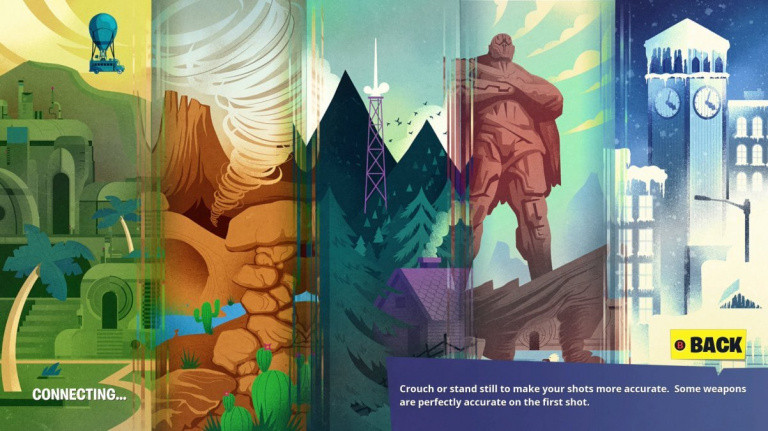 Indeed if you pay attention to the images of the beginning of the season, we can see the cliché of the clock tower, highly emblematic places of the city. In addition, we can already see icicles coming out of the snow and which surely correspond to the towers of the city.
In addition, we should also have the right to dinosaurs in the coming weeks. Indeed, in the image of the start of the season, we can see one and the leakers have found the presence of another of these dinosaurs under the snow some time ago.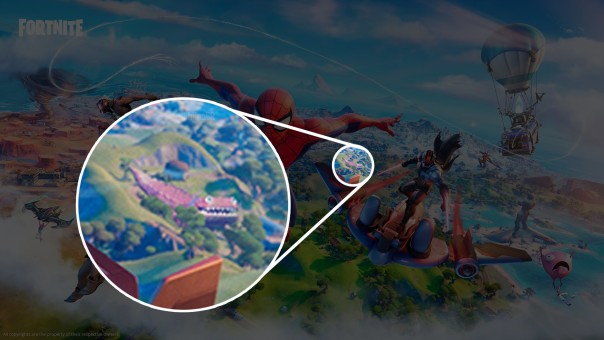 Summary of our complete guide to Fortnite Battle Royale – Chapter 3, Season 1